During my culinary adventures there are essential products and services that I thought would be helpful to curate in one place. This space will be updated regularly, so set down the skillet and stay a while!
Disclaimer: Please note that some of the links below are affiliate links and I will earn a commission if you purchase through these links. I use all of the products and services listed below and recommend them because they are companies that I have found helpful and trustworthy. Send me an email if you have any questions about anything listed!
---
Culinary inspiration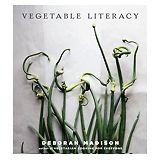 One of my essential references for the kitchen is Debora Madison's Vegetable Literacy. The images are what draws you in, but the knowledge about how vegetables pair best together is what makes this a staple on my books shelf.
Oh, and by the way, it is also a James Beard Award Winner.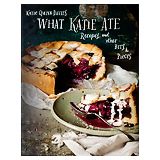 I have ready Katie's blog for quite some time, so was understandably excited to see her release What Katie Ate Recipes and other Bits and Pieces. Favorite recipes include Wild Rice, Mind & Chickpea Salad and Roasted Onion Rings with Thyme. Love her Aussie and rustic takes on food.
---
Cooking essentials
I reach for my Cast Iron Skillet on a daily basis. It is practically an extension of my left arm. This little guy is a go-to and if it is cared for, can last for decades. The Kitchn has a great post on how to clean a cast iron skillet and season it correctly after a delicious meal.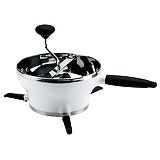 As I venture more into canning and preserving, a good food mill is imperative to being efficient and creating great texture. I like this little guy because he stays in place on top of my pots and the knob to crank it feels comfortable. Also use quite a bit for some sauces and soups.
---
Photography essentials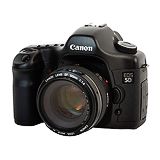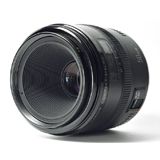 Photography is a bit of a passion for me. The most difficult decision was to go with Canon or Nikon. I favor the Canon 5D because of the quality lens and the movie capability on newer models. Most likely in the next year I will upgrade to the Canon 5D Mark III, but there is still some mileage left in this well loved camera body.
I have quite a few lens in my kit, but the one I seem to reach for the most often when cooking. The Canon 50mm Macro Lens is lightweight, and cost wise, it is a deal in comparison to the Canon 100mm. For the amount folks typically need to zoom in on their culinary creations, this little guy seems to have the biggest bang for the buck.
---
Blog Resources
Foodie Blogroll stared out as a way for food bloggers to connect and network with each other. In the last few years it included a way for food bloggers to monetize their blogs and generate revenue to help supplement their creative and culinary work.
In addition they also host giveaways and contests exclusively to members, as well as resources to food bloggers.
---
Sites that drive food traffic