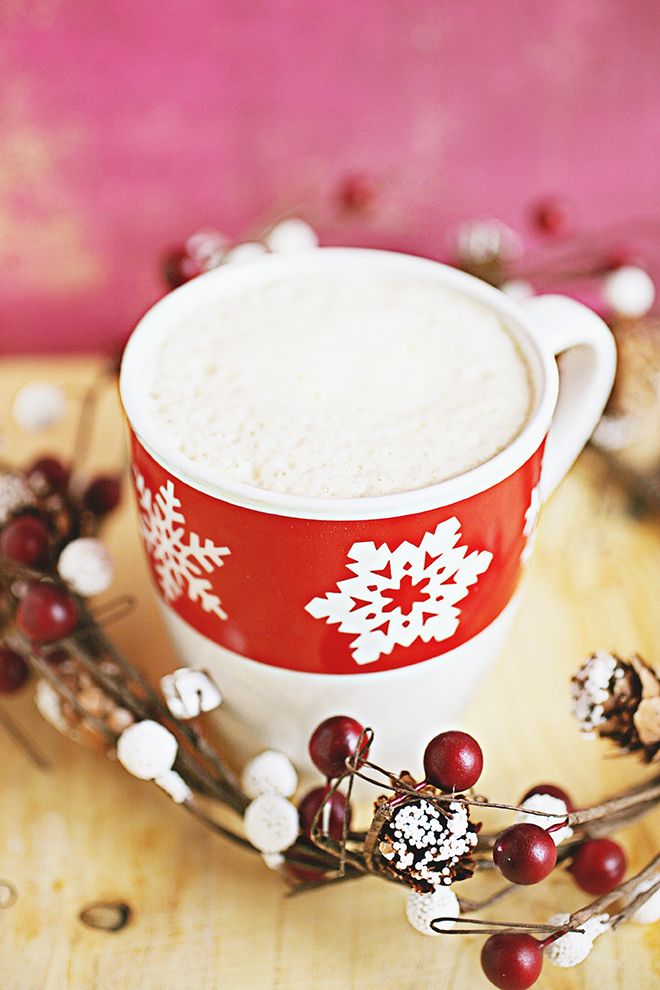 'Tis the season to stay warm and cozy. There is a blizzard brewing in the Midwest, and everyone back home are filming videos of the views from their front windows. Let's just say, I am not envious. Instead, I will mock up a batch of Egg Nog London Fog Latte's in my kitchen and tip my snowcap to them.
1 Earl Grey Tea Bag
1 1/2 cup boiling water
1 cup Eggnog
1 Tbsp vanilla extract
Bring water to a boil in teakettle and pour into a mug and seep tea for several minutes. In a mixing cup, whisk eggnog for 3-4 minutes until it doubles in size and begins to froth on the top. Heat in the microwave for 20-30 seconds depending on watage. In a larger bowl or thermos, add the Earl Grey Tea with vanilla and frothed eggnog and mix well.
Makes two servings or one large Stanley container for a whole day of sipping. Serve on a cold, snowy day. Snuggling up to a cozy fireplace with a good book also suggested.