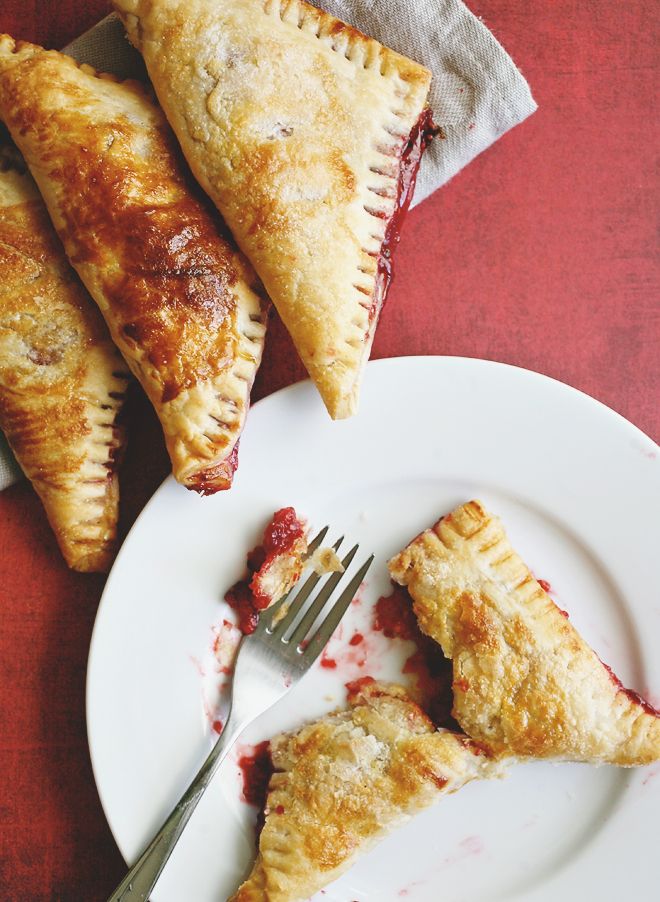 Many moons ago I made a version of
Pear Turnovers
that to this day serve as my easy morning breakfast treat. But there are many variations, and this Raspberry Turnover is my current favorite.
I pretty much adore breakfast. Before a morning run I will often times remind myself that when I am done, breakfast will be awaiting me.

Last weekend I was in the Midwest attending the wedding of a good friend from college. I went for a run in a reconstructed prairie. The lands were originally plowed and farmed for many generations, but as family farms are consolidating, many of the acres are now being purchased and regenerated into their former life.

I decided to go run through one that is about five years into its return to prairie land. I wanted to enjoy the sunshine and humidity, but there was one thing that sped up my journey.

Breakfast.

Continental breakfast was done at 10am. My body was on west coast time, so I was already two hours behind.

But even the fear of missing my continental breakfast waffles could not stop me from capturing a few pictures.

For the record I made it to breakfast.

With ten minutes to spare, thank you very much.

Unfortunately, there was nothing comparable to these Raspberry Turnovers on the buffet line.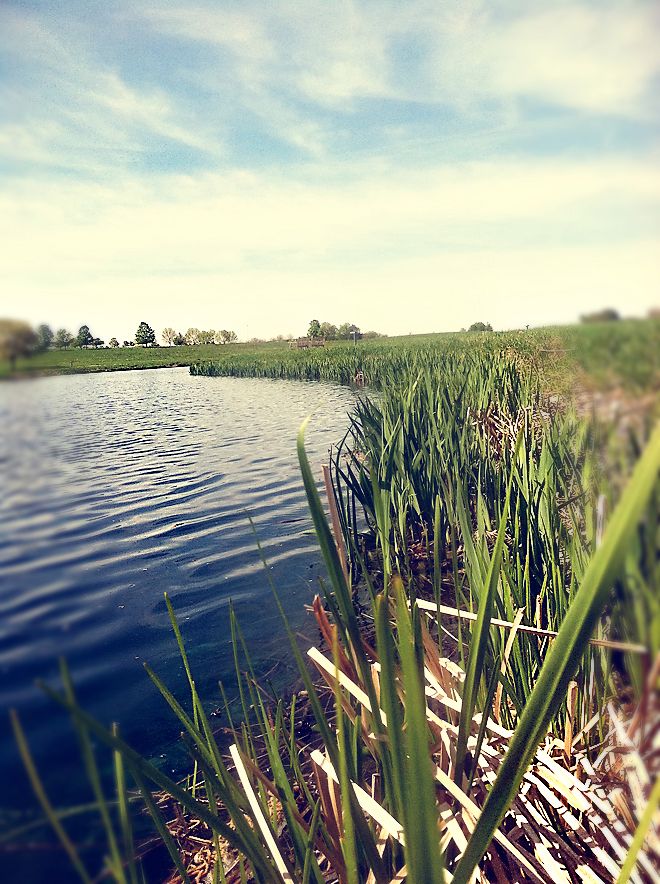 I love the is shot above. This is a fantastic image showing how the elements in Wisconsin can be so harsh in the winter. The bench is right on the water and probably sat under four feet of snow for several months.
1 package frozen puff pastry
1 egg
3 tsp demerara sugar

3 Tbsp cornstarch
2/3 cup sugar
3 cups raspberries
1/2 tsp ground cinnamon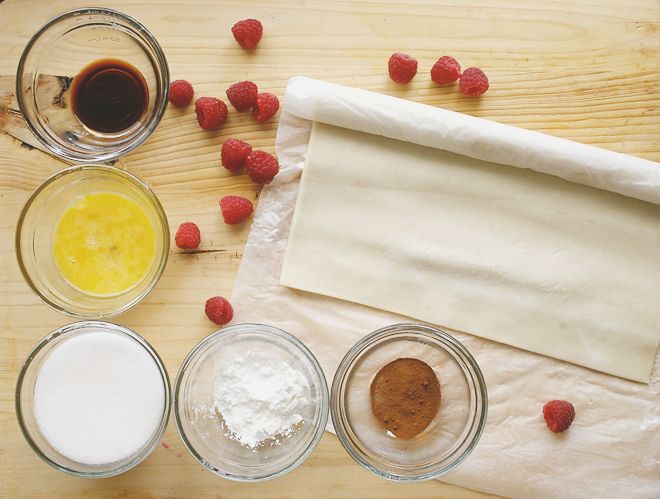 Bring a sauce pan to medium heat. Put in the raspberries, cinnamon and sugar. Add in the cornstarch and gently mix while the raspberries break down and the sauce begins to thicken. After about five minutes, there should be bubbles forming.
Pull the pan from the heat and allow the mixture to cool. Meanwhile, heat the oven to 400°F. Line two baking sheets with parchment paper. Take the pastry puff and flatten it to a square, mine came out to about 13.5 - 14 inches. Cut into four smaller squares. I had two sheets of pastry and was able to make eight shells.
Divide the raspberry filling into eight equal parts and put in the middle of each square. Crack the egg and whisk to create an egg wash. Brush the edges of each square with the egg and fold each of the pasty squares over to create triangles. Press the edges and crimp together with a fork. This works best when the puff pastry is chilled and more firm.
Use the pastry brush and brush the egg wash on top of each turnover. Sprinkle the demerara sugar on top. Cut three slits in each turnover for ventilation when baking. Put turnovers in the refrigerator for 15-20 minutes, and then bake for 15 minutes on middle rack. Reduce heat to 350°F and bake for another 10 minutes until the top gets a nice golden color.
Bring out to rest for ten minutes and serve warm or cooled. From experience, they also reheat well.
Enjoy!