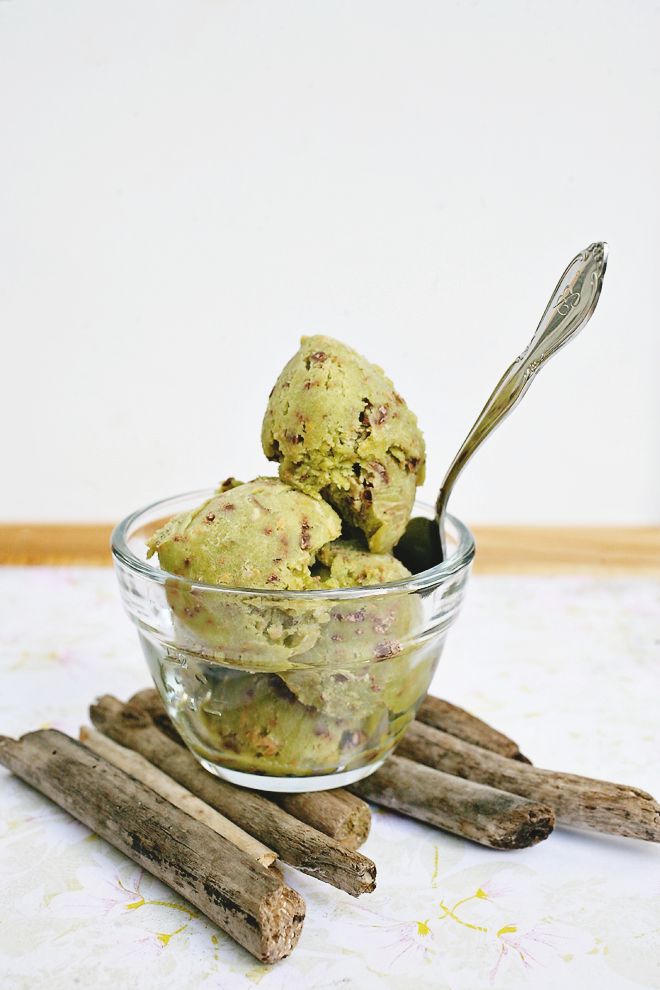 Think inside the box
On the rare occasion when something is delivered to my home there is a certain procedure that occurs. Firstly, I bring the package in and set it in the middle of the living room. My kitties inspect it and then report back with their findings.
The process is a thorough inspection with a bit of head-butting, sniffing, and the ever important body weight test. One cat leaps on top, spins in a tight circle and promptly plops down in a dramatic fashion.
If the box passes inspection, the cat will chew on its side and leave an approval mark. If the box fails -- well, then it remains on the floor untouched and forgotten, fated for a tragic trip to the recycling bin.
And on a very rare occasion, the cat will become so enamored with the box, he will find himself nestled inside this new little feline utopian home.

When my furry friend takes such a liking to the interior of the box, this is a good omen that I will enjoy the contents of the box. Namaste, box, na-ma-ste.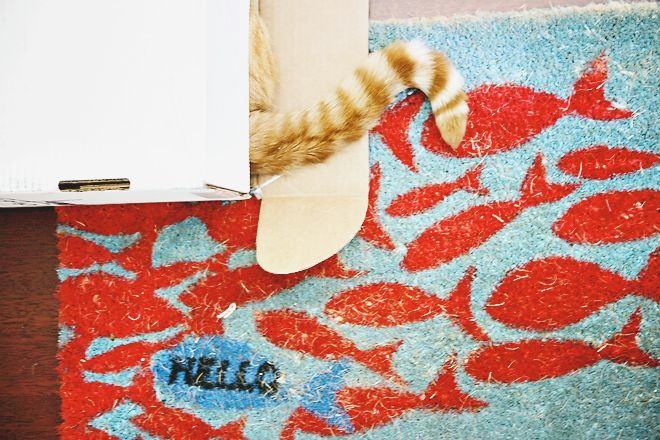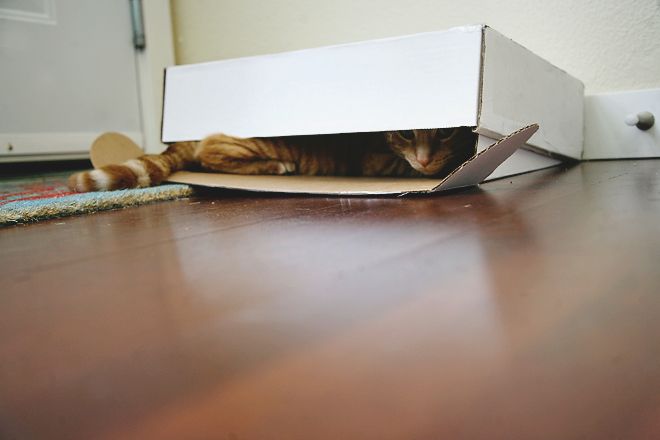 I scream, you scream, we all scream for #IceCreamForOXO!
What was inside this beautiful cat sanctuary? Well that would be a haul from the good folks at OXO. Little culinary tools to help create homemade ice cream. Useful things like the
Angled Measuring Cup
which I used to find the perfect amount of confectioners sugar. Novel things like the
Mini Chopper
that I used to dice up my chocolate. Handy things like the
LockTop Container
that stored my ice cream while it firmed in the freezer. Favorite things such as the
Solid Stainless Steel Ice Cream Scoop
which easily cut into my frozen dessert and will be perfect for shaved ice.
My good friends at OXO provided all of these new gadgets with one intent; start the summer off right with some inspiring ice cream recipes.
With this intent in mind, I sat down and started jotting some ideas for scrumptious recipes. One flavor continued to pop into my head --
avocado
.
The real question is how to elevate avocado flavor to something even more scrumptious.
Challenge accepted.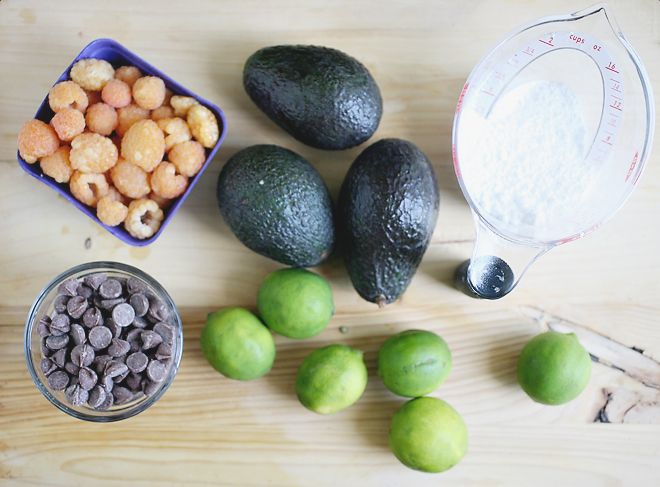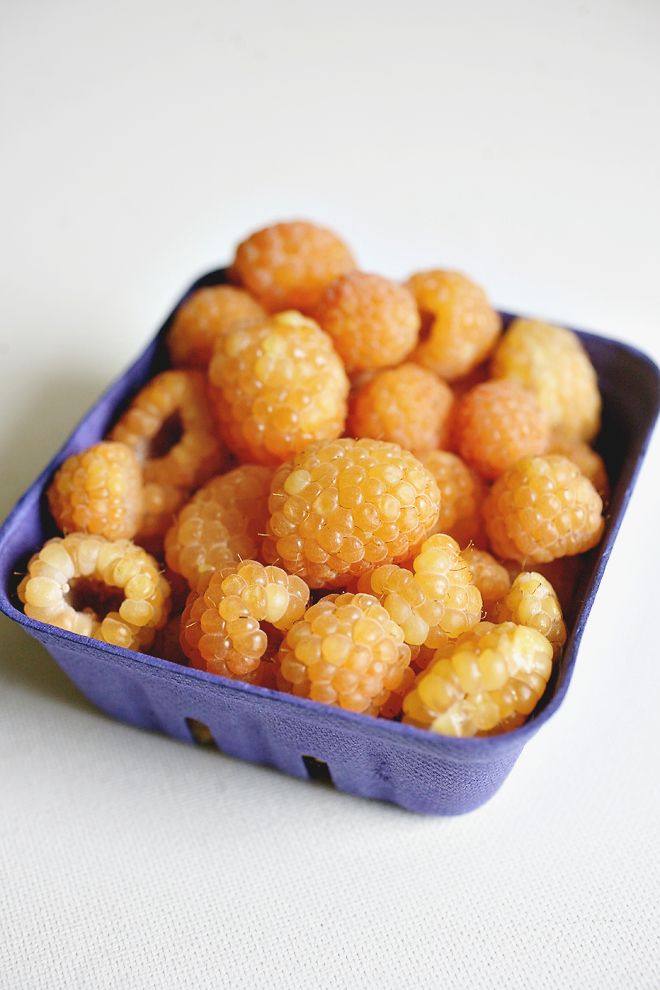 Elevation: Golden Raspberries and Chocolate
Golden raspberries, not to be confused with the
Razzies
, are a sweeter, more mild flavored raspberry. As their name suggests, they have a yellow/orange to gold tint. Typically they are in season for a few weeks a couple times a year.
So when I saw them at my local grocer, the clouds opened up, a ray of light illuminated them and the angels began to sing.
And at that moment a six year old boy cut in front of me and indiscriminately pulled berries from random packages and plopped them into his mouth.
I snatched a carton from the middle of the table where his conniving little arms could not reach and plopped them in my cart.
My second elevated ingredient: chocolate.
Because, well, chocolate is good.
Yup, that is a good enough reason for me.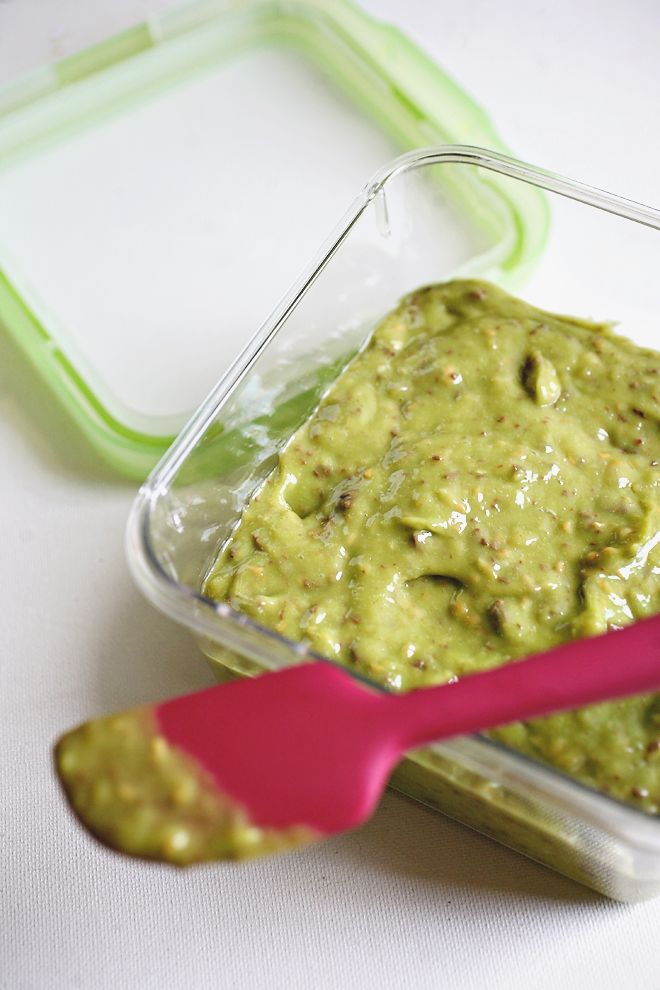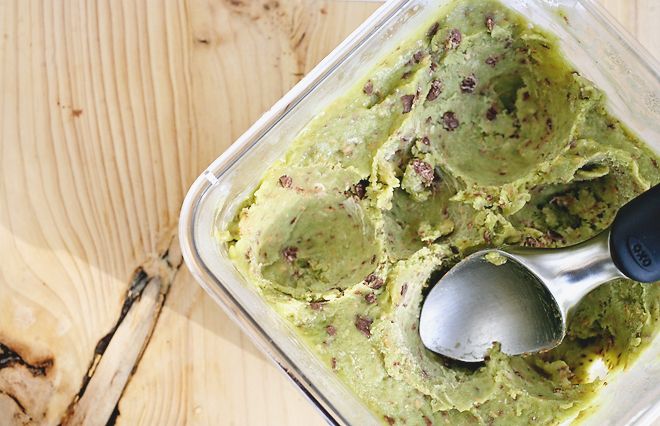 Avocado and Chocolate Ice Cream
Ingredients:
3 avocados

4 limes, juiced

1 pint golden raspberries (regular raspberries if out of season)

1 cup chocolate, crushed

3/4 cup confectioners sugar
Recipe:
Cut and avocado, pit, and spoon inner meat into a food processor (or blender if no processor is available). Add in the lime juice and golden raspberries, pulse until a smoothie consistency.
Transfer the mixture into a bowl and with a wire whisk, add in the confectioners sugar until thoroughly integrated. Add in the crushed chocolate and give it a quick mix. Place into a container with a lid and place in the freezer. After 30 minutes, take out of the freezer, mix, and set it back in to repeat three more times (2 hours of time total). After the fourth mix allow to sit overnight or until firm.