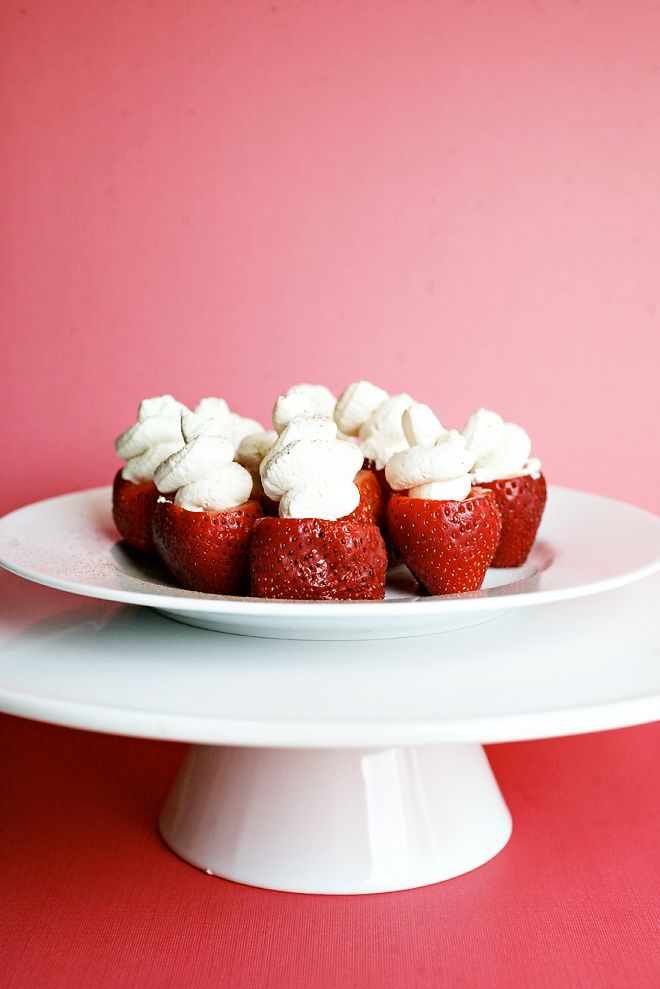 I still contend that some of the most delightful things in life are the most simple.
A couple years back I wrote a recipe with only two ingredients that became one of my most popular --
Raspberries and Chocolate
.
In that same vein I bring you -- strawberries and whipped cream.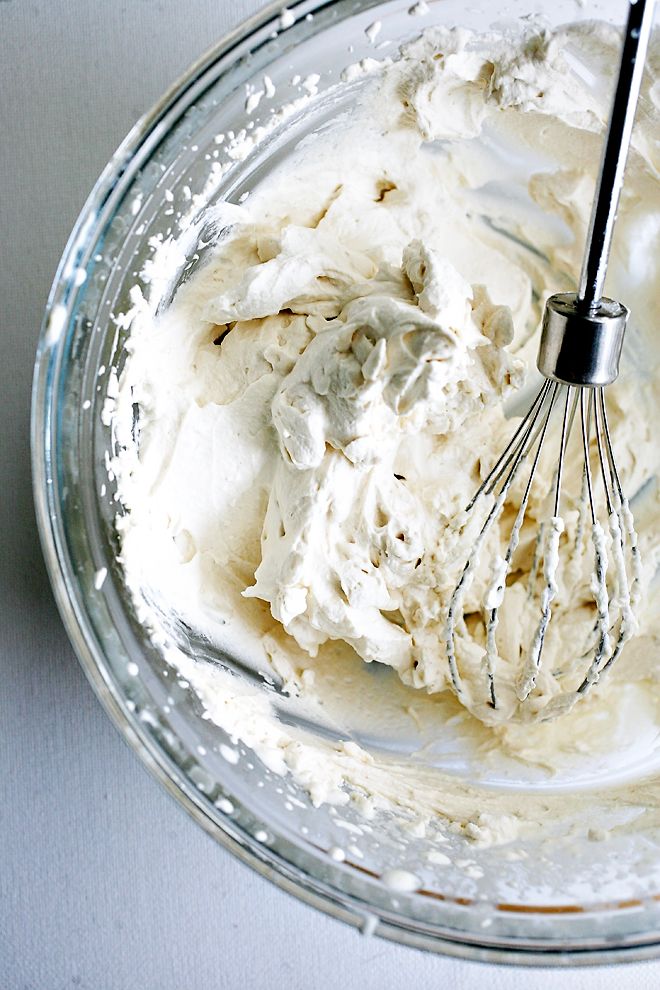 I was looking for a fun and easy treat that could be made up ahead of time and served when friends stop over.
The iconic strawberry mixed with whipped cream and served as a shortcake is so appealing, but not really a easy pop-in-mouth appetizer.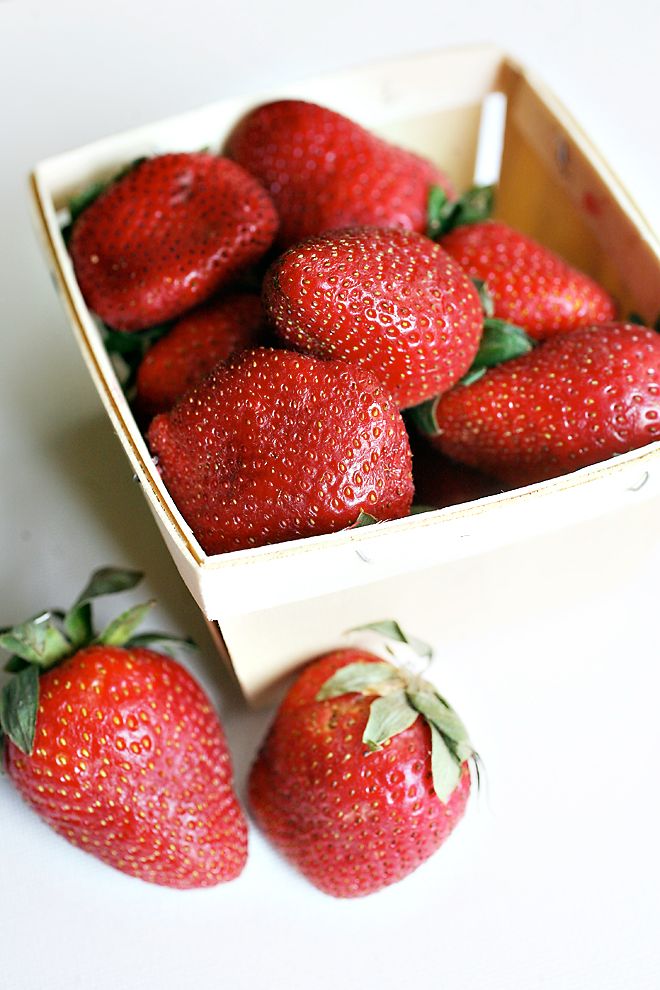 The trick is making a cut on the bottom so the strawberry can sit upright without tipping over. I cored the inside to give the whip cream a place to be piped into and form a base.
Fear not, all of the left over pieces were consumed. No strawberry piece was left behind.
1 pint fresh Strawberries
1 cup heavy cream
3 tsp Powdered Sugar
2 tsp vanilla
a dash of cinnamon
Cut the bottoms of the strawberries so they lay flat, cut the stem and pit them to create a bed for the whipped cream.
Place a metal or glass bowl in a freezer for about fifteen minutes. This will help the cream froth easier. In the bowl add the heavy whipping cream and beginning mixing to get air into it. Add in the powdered sugar and vanilla and continue to whip until it forms peaks.
Put the whipped cream into a pastry bag, or a plastic bag and cut the corner to form a tip. Use the strawberry pit to form a base and add in a dollop. Top with a sprinkling of cinnamon.
Keep in the refrigerator covered until ready to serve.