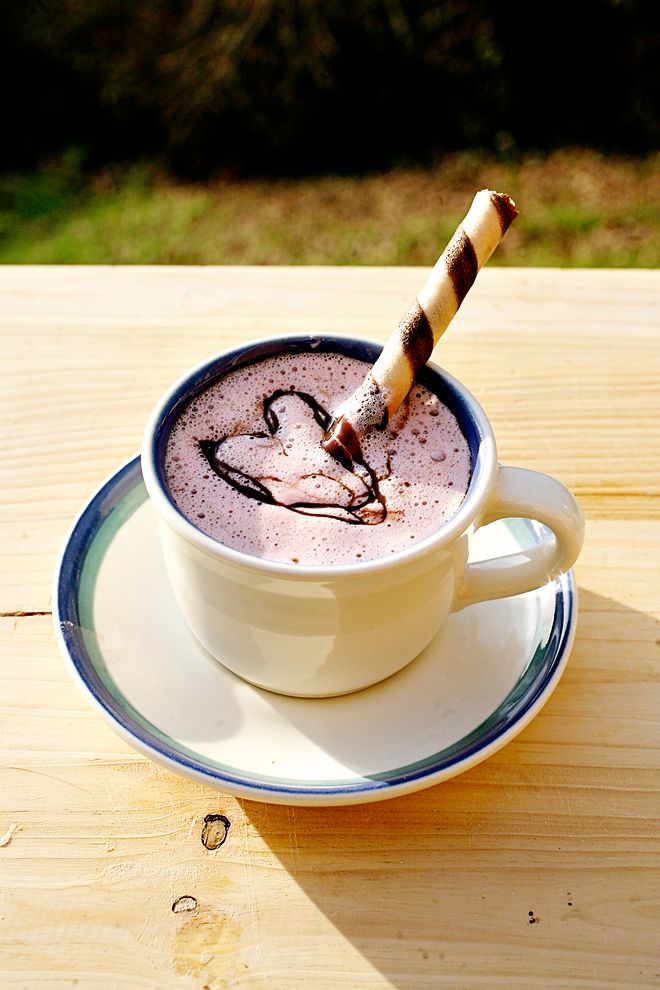 Do you believe in love at first sight or do I have to walk by one more time?
Have you been drinking milk, because it sure did your body good.
Do you like raisins? How about a date?
Let us face it, I am not going to find my Valentine with bad pick up lines -- but I may entice someone to a date with a cup of spicy Aztec Hot Chocolate.
Play to my strengths, after all, they say the best way to a man's heart is through his stomach.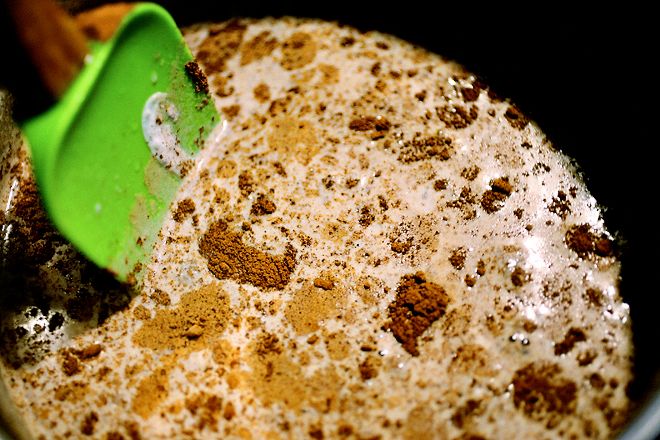 In all honesty, I probably will not be sharing my spicy-sweet drink. The dueling flavors come from cinnamon and cayenne pepper. Cayenne has a few health benefits as well, such as acting as a digestive aid by increasing enzyme production and stimulating the digestive track.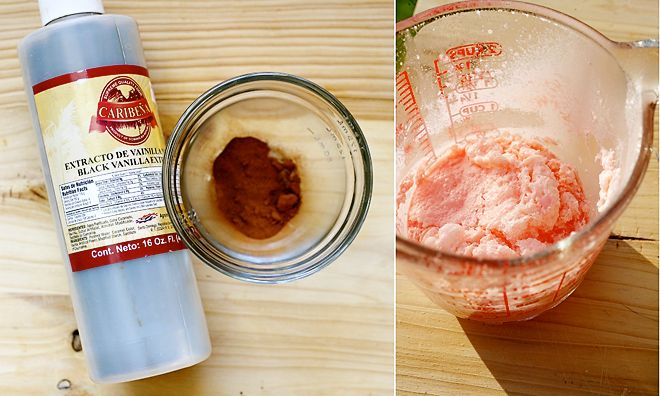 6 cups milk (or almond milk)
6 oz dark chocolate
1/4 tsp cinnamon
1/8 tsp cayenne pepper
1 Tbsp vanilla
(optional) 1/4 cup milk for frothing
(optional) a drop of red food coloring
In a sauce pan, heat milk slowly over medium heat. Melt in chocolate in and stir consistently and remove to heat. When the chocolate is thoroughly melted, mix in the cinnamon, cayenne pepper, and vanilla.
To add a little flourish, I frothed some milk with red food dye. There is a fantastic set of instructions on how to froth milk at
How About Orange
. I garnished with a bit of chocolate syrup and a wafer roll.
Now all I have to do is wait for Cupid to strike.