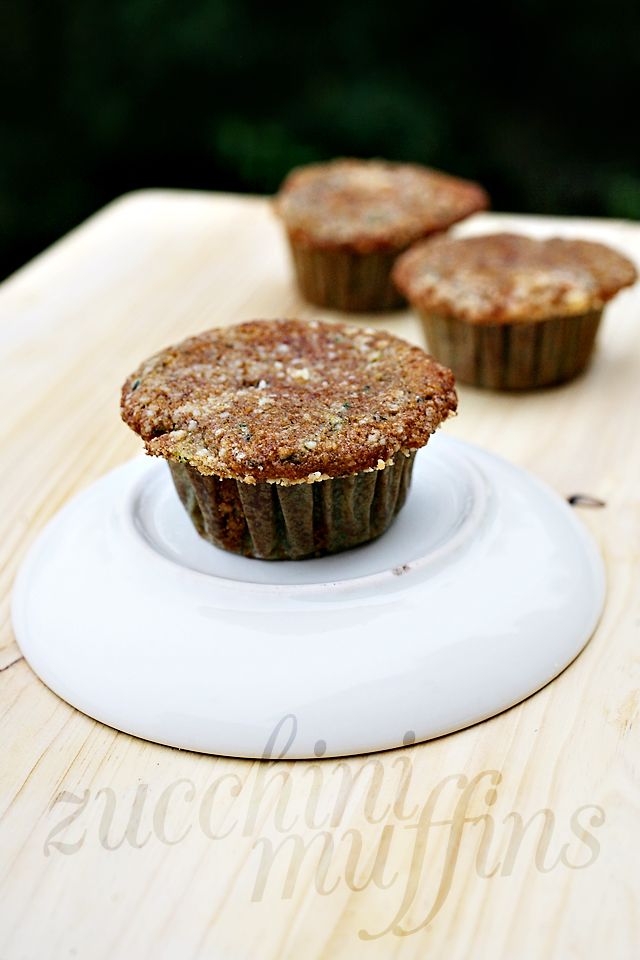 I bookmarked a recipe back in August for
Zucchini Muffins
. It sounded so delightful, and I kept thinking about it but never actually headed to the kitchen to bake a batch.
With a fist full of zucchini's in hand this weekend, I finally pulled out the muffin tin and modified the recipe a bit to satisfy my never satiated stomach.
The Shopping List:
2 zucchini
1 cup wheat flour
1 cup almond meal
1 tsp baking soda
1 tsp baking powder
1 tsp. ground cinnamon
1/2 tsp. sea salt
dash of nutmeg
1 1/2 cup sugar
6 tsp. unsalted butter
1/2 cup egg beaters
1/4 cup Greek yogurt
4 Tbsp. orange juice
1 tsp. vanilla extract
1/4 cup demerara sugar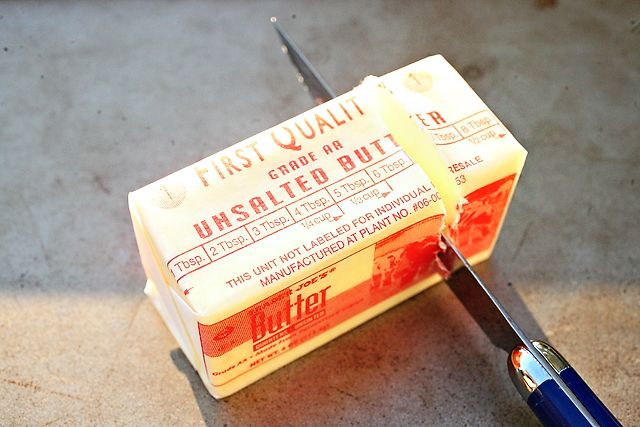 The Method:
Preheat the oven to 400°F. In a saucepan over medium heat, melt the butter and then pull from the heat to cool.
Cut off the ends of the zucchini, and then using a large-hole grater, grate to your hearts content. Or until there is just a nub left at the end. Lay the grated zucchini flat on a surface, and use a towel to lightly pat down and absorb excess moisture. Set aside momentarily.
As my brain takes a momentary detour, the zucchini pile reminds me of a leaf pile. Just looking at it makes me want to rake up some leaves in the yard and jump into their crunchy goodness. Oh fall...
I replaced half of my flour with almond meal. A small bag is fairly pricey at the supermarket. I decided to cut costs a bit and purchase blanched, almond slices in the bulk food aisle. At home I grated them in a food processor until it becomes a fine powder, similar in texture to flour. Cost comparison: $14 for a 16 oz pre-packaged bag of almond meal versus $5 for the 16 oz homemade version.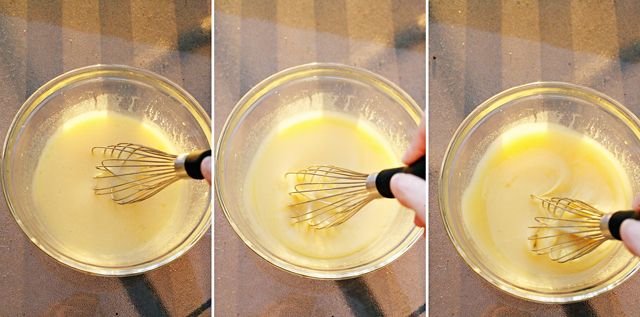 In a bowl, mix together the wheat flour, almond meal, baking soda, baking powder, cinnamon, sea salt and nutmeg.
In another bowl, whisk together the now cooled butter, sugar, egg beaters, Greek yogurt, orange juice, and vanilla extract.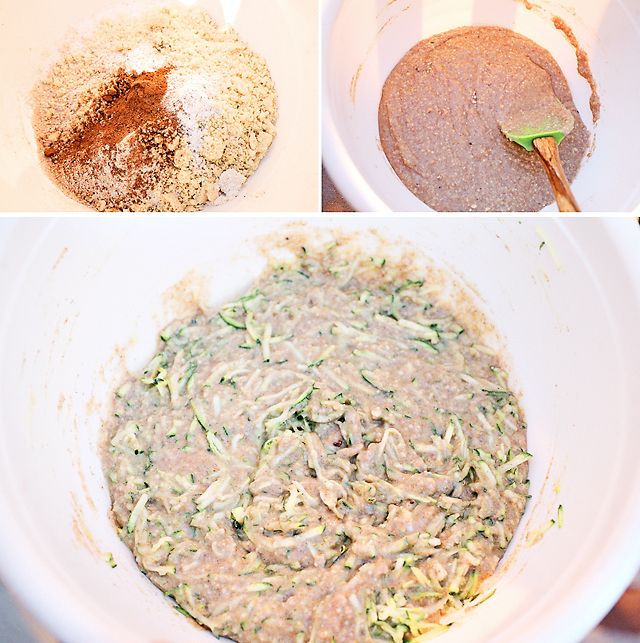 Take the wet ingredients and the grated zucchini and add them into the dry ingredient bowl. Fold the ingredients in, but do not over-stir.
Put the mixture into the muffin tins in equal parts. To finish off, I took some extra almond meal and demerara sugar and sprinkled them on top. I topped them with abandon and channeled my inner artist.
Bake for 20 minutes, and then allow them to cool before devouring. Not only do they make delightful desserts, the almond meal makes them more dense and filling.
Bonus points for bakers who can stack their muffins at least three high.