My new quest in life should be finding foodie gems. You know the places, those little local restaurants that are typically passed up by most folks. Then one day rolls along, your hungry, and it is right there for an adventurous soul to check out.
You walk in, ask the waitress for some recommendations and order something new for you. Food is served. Your taste buds sing. You digest with glee. This new gem as such delightful dishes, and then you just want to tell all your friends, "You have got to check out this place!"
Of course there are those times when you find those "hidden" gems and discover that it was not so much hidden but unknown to you. In fact, almost everyone knows about it.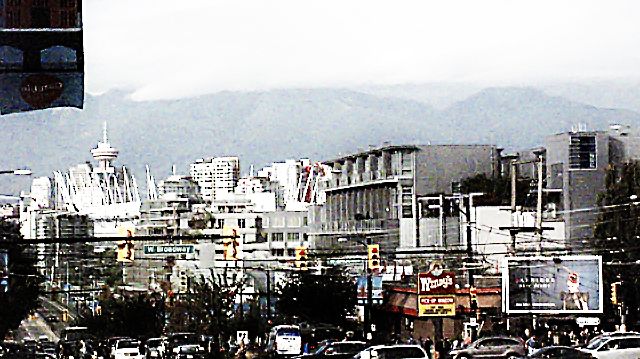 My friend and I took a day trip up to Vancouver, BC. It was my very first time in Canada (go me!) where we explored Broadway Street and a bit of the city.
We stopped at a little restaurant with an unassuming storefront, and a small seating space that served Chinese cuisine.
Peaceful Restaurant
was its name, and my first thought was that it was going to be a run-of-the-mill lunch special place with the usual dish options.
A delightful waitress by the name of Amelia helped us navigate through the menu and the hundred-plus choices available. When our dishes were served and we began to dig in with chopsticks, my friend and I shared a moment of silence and then a slight digestive giddy moan.
The Beijing "Zha-Jiang Mein" Noodles were simply amazing. The menu describes them as, "Made with savory dark pork sauce, shredded cucumbers and bean sprouts."
Heavens to Betsy, the noodles were some of the best I have ever tasted.
And the sauce...I'm drooling right now just thinking about it.
Here I thought I had discovered this new gem, and then come home to find out that it has been featured on likes such as the "Food Network" and Guy Fieri's show, "Diners, Drive-Ins and Dives".
So much for discovering something new. Apparently everyone already knows about its awesomeness. As they should--seriously, I cannot get those noodles out of my head, they are messing with my taste buds.
By the way, our waitress is featured in the clip below. Now I know why she is so knowledgeable about the menu, her father is the owner and head chef.