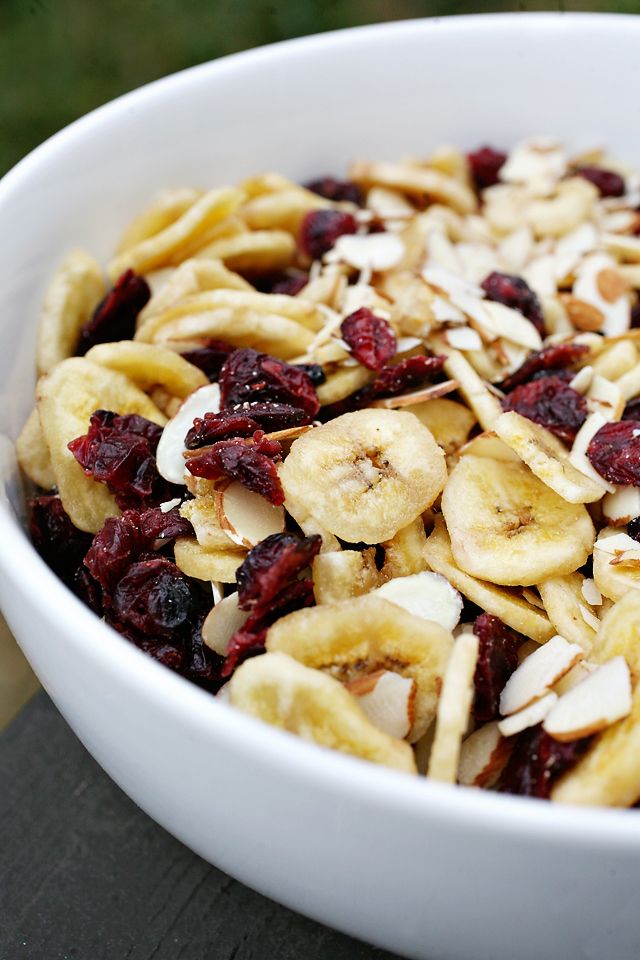 This little gem is actually attributed to my lovely co-worker, Annie. I have to record it here in my digital cookbook so I do not forget about it.
Today was the day to try out this snack food, a slightly healthier take on the traditional game-day fair. Since it is the opening weekend of the regular season of football and all.
Of course my beloved Green Bay Packers did not start out the season so well, but I still love'em! The only thing that got me through the wicked 20-40mph wind gusts miles 16-22 of my marathon was the humble thought of running around Lambeau Field.
The best part about this trail mix: it contains only three ingredients. And they are all recorded in the post title. It is almost as simple as the
Raspberries and Chocolate
, but that recipe betters this one by one ingredient.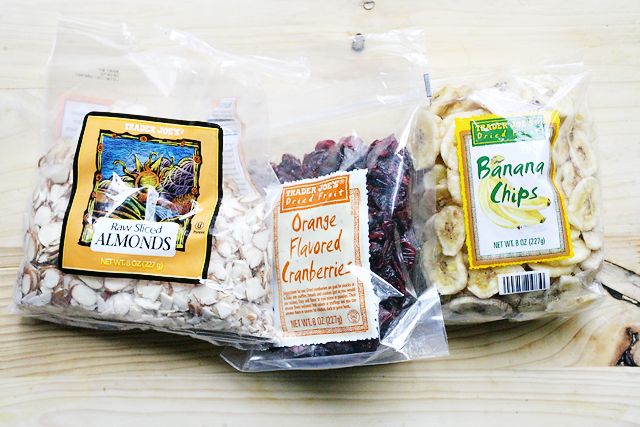 If you live near a Trader Joe's, then you are in luck. This little buggers are all in the snack food aisle. I happened to have Sliced Almonds in my pantry, but I think that Almond Slivers, or just plain almonds would work just as well.
What really makes this is the flavor of the orange from the dried cranberries. These really need to become a staple in my baking.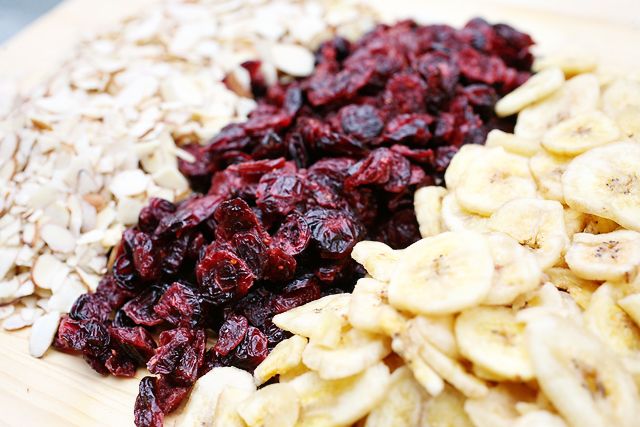 The Shopping List:
8 oz bag Orange Flavored Cranberries
8 oz bag Banana Chips
8 oz bag Almonds
The Method:
Mix them all together. Eat. Smile. Then thank Annie for coming up with this delightful combination.
Life really should be this simple.