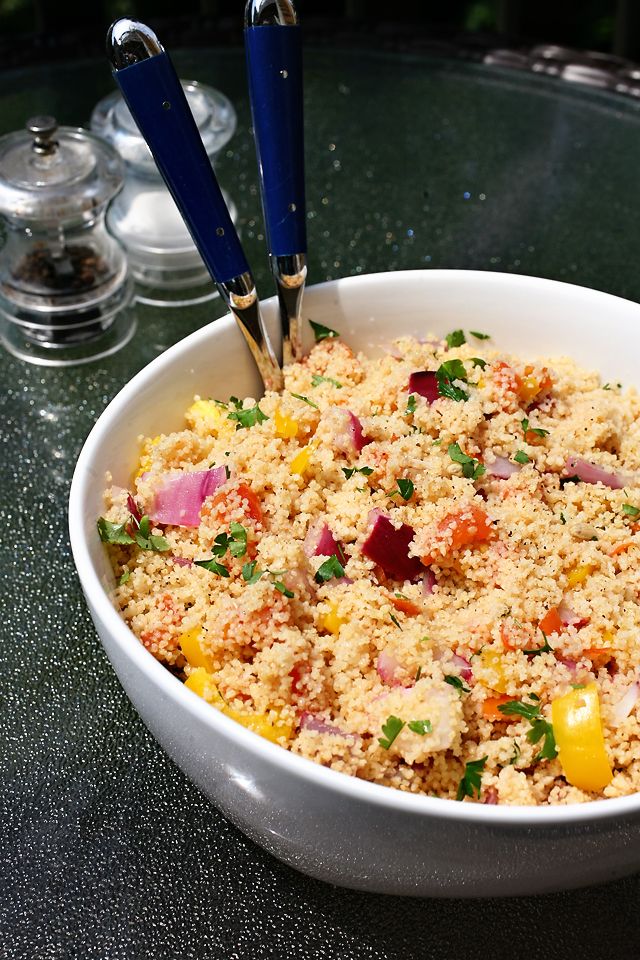 This is my lazy, sweet summer salad. It is summer. And I
am
lazy.
Yup, a lazy summer salad.
With just a handful of ingredients, it cannot get much simpler--
or lackadaisy
.
Today, I do feel like I have earned my lazy mood. This morning I was out for my morning run when I came across two dogs, different breeds, running across a busy street. I whistled them over, and discovered they were quite friendly.
Both had collars. Neither had identification.
I was able to herd them off of the street and into a quieter neighborhood. They sat by my feet for a bit while I tried to get reception in my iPhone and call anyone who might be able to help. Of course the local shelter was not open, and the county rescue said that I would need to bring them in to them.
Did I mention I was on a run? Really did not have anything to bring in two pups.
I was resolved to bring them back to my apartment for the night, and trying to think of a way to convince them to follow me when one of the dogs bolted into one of nearby yards and the other followed.
I ran around the corner and was barely able to watch as they darted onto another busy road (
there is a reason the speed limit is 35mph and not 60 people!
). I felt immediate relief to see a family had already gotten a hold of one of the dogs, but the other was still in the middle of the road. The older son of the family blocked off the road from one direction, while I rushed out to stop it in the other while the dad coerced the dog back with hotdogs.
It took us about ten minutes, but we were able to bring both dogs to safety and the kind family took it from there since their home was just down the road a bit and had a dog of their own.
Moral of the story--some days even a simple act like taking a run can turn into its own adventure. And after the adrenaline comes down I just want a bit of simple.
Tonight I am snuggling with my cats and so thankful they are safe and sound.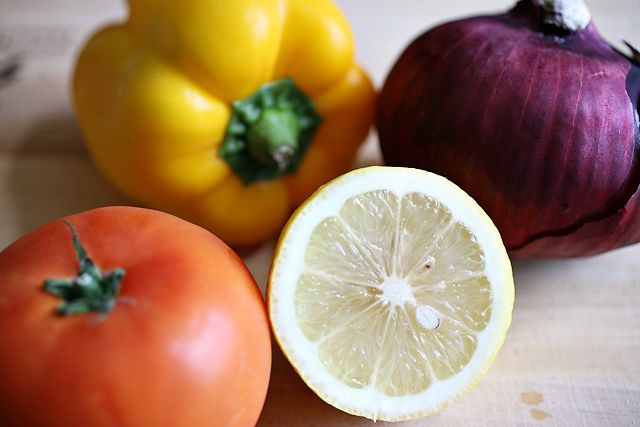 The Shopping List:
1 box wheat couscous
1 lemon
1 sweet yellow bell pepper
1 sweet red onion
1 tomato
a handful of fresh parsley
sea salt and pepper to taste
The Method:
Cook wheat couscous to package directions (typically 1 cup of couscous to 1 cup of water ratio). Cut lemon in half and juice half into couscous as it cooks. Once it absorbs all the water, fluff the couscous with a fork and put it into a bowl.
Dice the pepper, onion, and tomato into chunks and add to the bowl. Chop off the fresh parsley and add in as well (
I'm particularly excited by because mine came from my herb garden
). Mix gently, and finish by squeezing the remaining half of the lemon over top and topping off with salt and pepper to taste.
Light refreshing, and perfect for a summer afternoon.