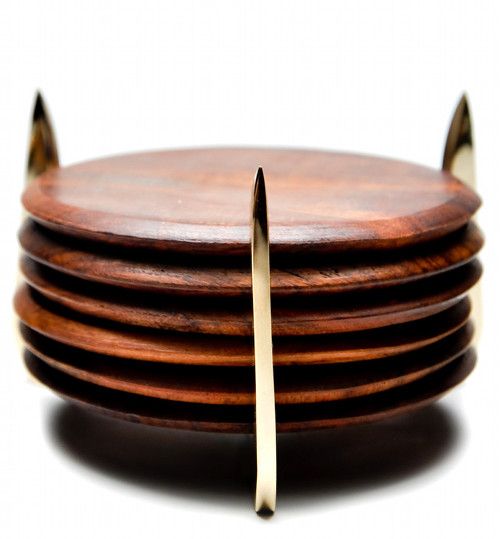 After my time in Denmark, Sweden, and Norway I am more appreciative of their everyday living designs. The best examples were at the
Nordiska Museet
where they catalog Sweden's cultural history. I would liken it to a slightly more hip version of the Smithsonian's American History museum.
Today my Scandinavian design delight is salivating over these
wooden coasters in a brass holder
found over at Leif.
The water stains on my coffee table are begging for these.