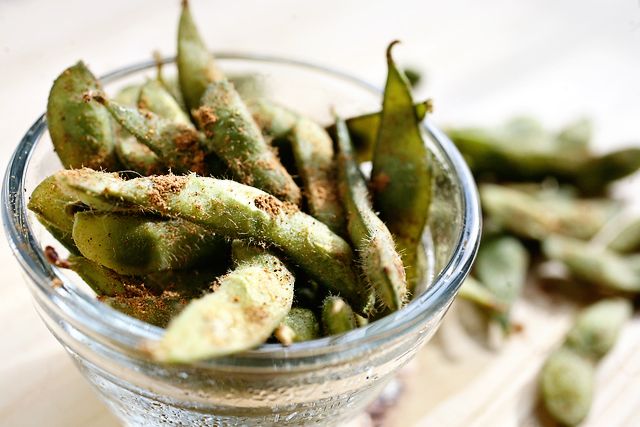 This is my go-to snack of the moment. Eons ago, before I even knew that edamame was the same as a soybean, I went out with a good friend who studied abroad with me. She ordered some of this mysterious "edamame" and then proceeded to pluck the beans from their pod and devour them.
"Try one," she said nodding to the basket.
And then I proceeded to eat the entire basket. I'm a horrible friend I tell ya.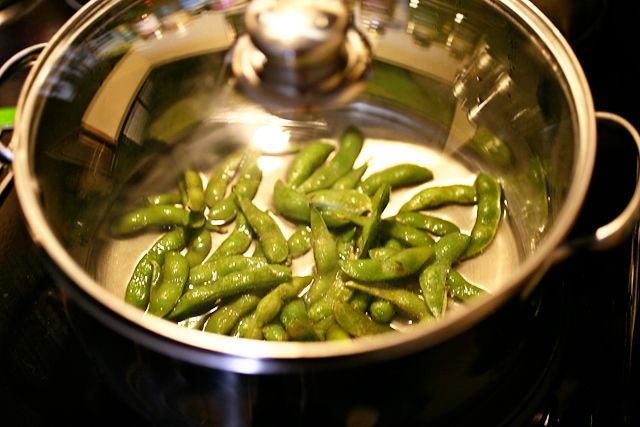 I typically buy a bag of frozen edamame at good ol' Trader Joes. Then I become impatient to eat them when I get home, so there is no time to thaw them out. Instead, I have devised my super quick and easy snack.
Do it. You'll thank me later. After all, its only three ingredients.
The Shopping List:
1 bag frozen edamame
dash of sea salt
about 4 tbsp Chinese Five Spice
The Method:
Turn on a burner to medium heat. Add in just enough water to cover the bottom of the pot. Pour in the edamame and sea salt. Place a lid on the pot, and allow the edamame to steam. Watch carefully, they will burn quickly, usually takes no more then 5 to 8 minutes. Could also use a metal colander to pull the edamame from the bottom of the pan and make a proper steamer.
Remove the edamame from the heat and drain out any remaining water. Sprinkle the Chinese Five spice over top and give it a quick stir. My store bought Chinese Five Spice contains cinnamon, anise, fennel, ginger, clove and licorice root, but you can
easily make your own
.