I have a secret love of asparagus. When I was about five years old, I remember my grandma sending me outside her house to pick it from the ditches. I would come back into the kitchen with literally buckets full and help clean it before she started on dinner.

Asparagus to me has a certain nostalgia, for my grandmother and her sassy tongue and willingness to say I was one of her favorite grandchildren -- probably won by default since I was patient enough to sit around and listen to her stories while my cousins were off running around in the backyard.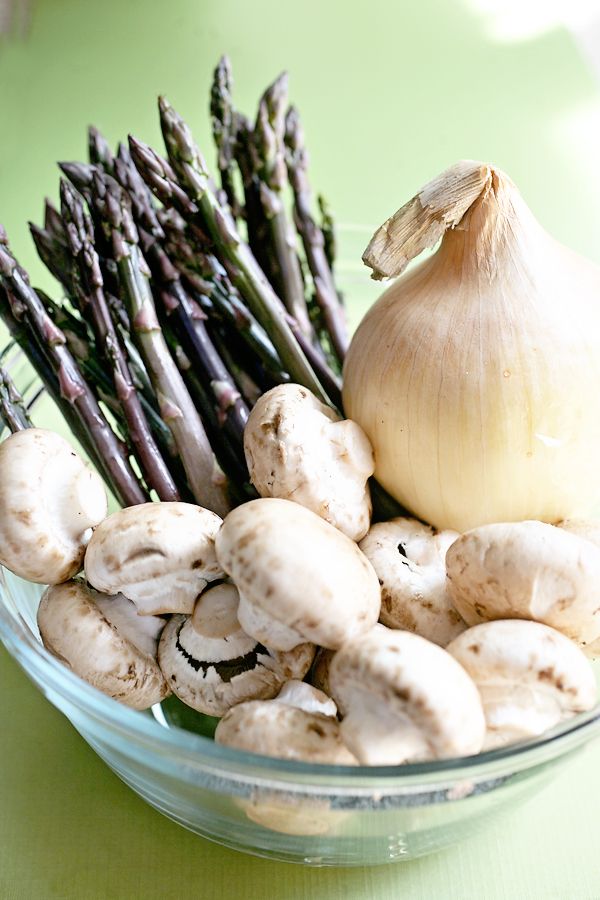 This dish is so simple and quick, but savory and filling. Not to mention my mom would be proud that I am actually eating mushrooms. I chose purple asparagus and a sweet onion for a lighter flavor. I also picked crimini mushrooms because they have a little more meat on them.
Have I also mentioned how much I love my little egg slicer? I seriously cruised through chopping up this mushrooms in about 40 seconds.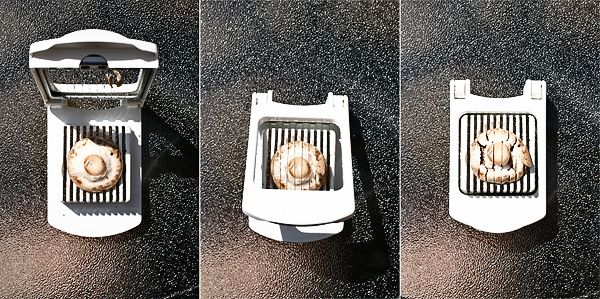 The Shopping List:
aprox. 12 oz of purple asparagus
aprox. 8 oz of crimini mushrooms
1 sweet onion
1 tsp butter
4 Tbsp olive oil
6 Tbsp red wine vinegar
dash of sea salt
The Method:
On medium heat warm up a pan. While it is warming, wash and chop the asparagus, mushrooms, and onion into bit sized pieces. Set to the side.
When the pan is heated, put in the butter and olive oil and allow them to coat the bottom. Place in the chopped asparagus, mushrooms, and onion and allow them to sauté until the onions begin to caramelize -- approximately 10 to 12 minutes. About halfway through, pour in the red wine vinegar and season with sea salt.
Can be served alone, or on top of quinoa cooked in vegetable stock.