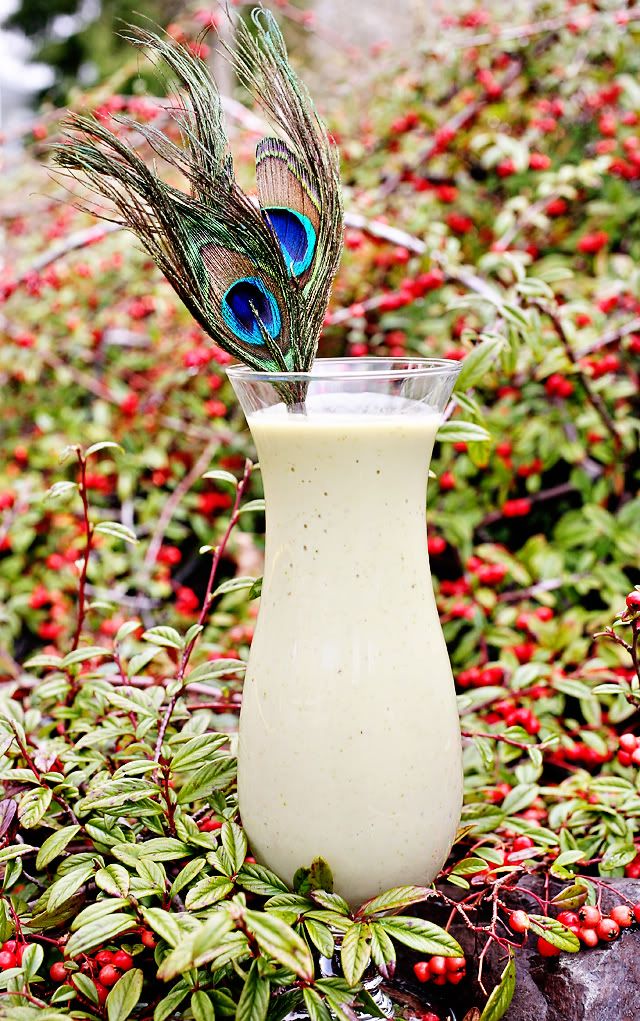 We were chatting at work about food (a favorite topic of mine) and we somehow happened on the discussion of avocados. I mentioned that I add them to some smoothies which raised a couple eyebrows. And then I hit'em with a bang when I mentioned that I also throw in sprouts.
But I can assure you, the taste is quite delish.
I was inspired by the original recipe from
Golubka
, and made one small modification to sweeten it just a little bit. I blame it on my darn sweet tooth.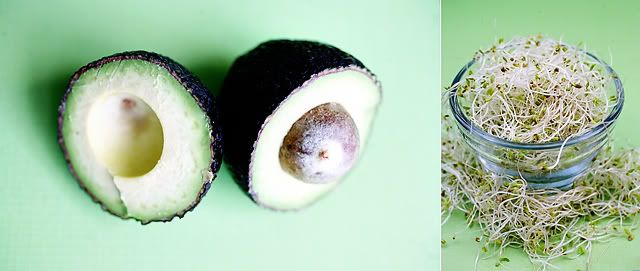 The Shopping List:
2 grapefruits, juiced
1 banana
1 avocado
a smidgen of fresh ginger
1 cup sprouts
2 Tbsp honey
The Method:
Easie-piesie, add all ingredients into a blender and puree. The sprouts add a little bit of texture, and the taste is quite springy and refreshing. A great post-run snack.