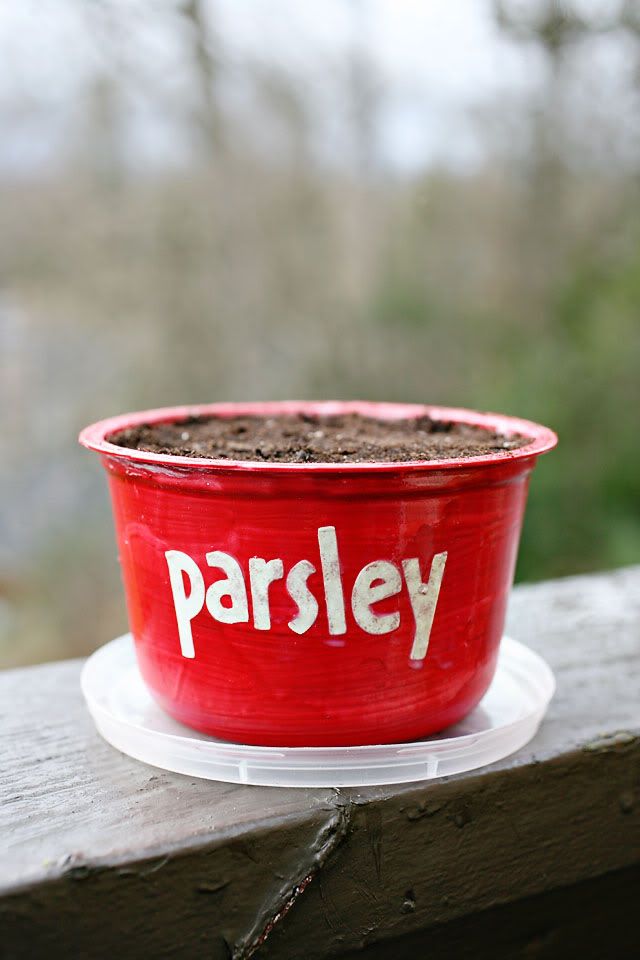 One of my personal goals this year is to start my own mini-garden on my apartment patio. With space constraints, I have to be selective and really plan everything out.
The first item on my to-do list is how to create a herb garden. I dream of having a fresh variety that I can grab at anytime and throw into my favorite recipes. This is something I can start now when it is still cool outside, and they can be transplanted outside when the weather warms. First up was creating a container to hold my herbs. I decided to re-purpose a Fage Greek yogurt container that is a #5 plastic, and non-recyclable in my municipality.
Materials Needed:
A hole punch or drill with a small bit
Container with lid
Small rocks
Variety of Herb seeds
Outdoor spray pant
Gesso (optional)
Stencils
Clear Finish
The first step was to wash out the container and punch holes at the bottom of the container for drainage. I used a scrapbooking punch tool, but a drill with a small bit could also work. Spray the container with a layer of paint, I found that the packaging was still showing through and added a layer of Gesso over top to act as a primer. Finished up with a final layer of paint and allowed it to dry.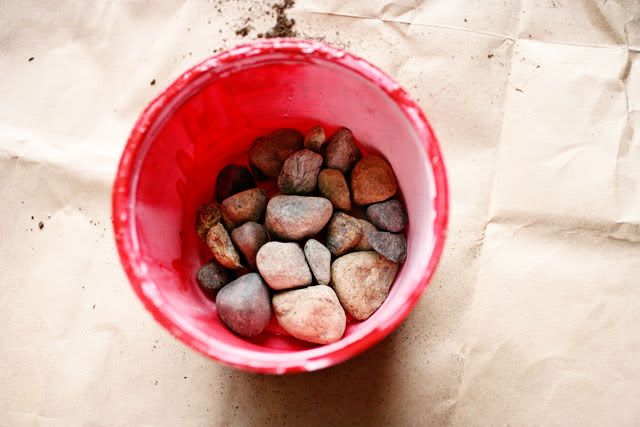 I lined the bottom of the container with rocks to help keep the soil from washing out of the container. Broken terra cota would also work for this. Then I pulled out the compost I have been working on over the winter from my mini-composter and added in some fresh mulch before putting it into the container.
Placing the seeds of my herb in the planter, I then covered them with an additional 1/4 inch of mulch before watering them thoroughly.
For a finishing touch, I used my Cricut and cut out the stencils for the herb's name to attach to the outside of container. Finished it off by applying a clear finish to waterproof the paper. I love that the Fage container lids are clear and double as the perfect drainage collector.
Some general tips on getting a herb garden started:
The planters will need at least 6 hours of sunlight (or simulated sunlight) each day.
Make sure they herbs are not planted outside until temperatures remain above 50

°F.

The soil needs to be able to drain water well, and should be watered at least once a week.

Natural fertilizer is the best to use, in my case I used my own compost.

Basil is one of the easiest herbs to grown from seed, and rosemary is one of the most difficult. I am going to try potting both from seed and see how they fair.

Herbs should be trimmed back down if they start looking ratty or brown to help them regenerate.

I am going to start my basil in a smaller pot, but will most likely transplant it into a larger planter because it has a larger root system.

When in doubt, starter plants at local garden centers are a great alternative.
I will be checking back in with progress on my little herb garden and compliment it with some recipes that compliment them.