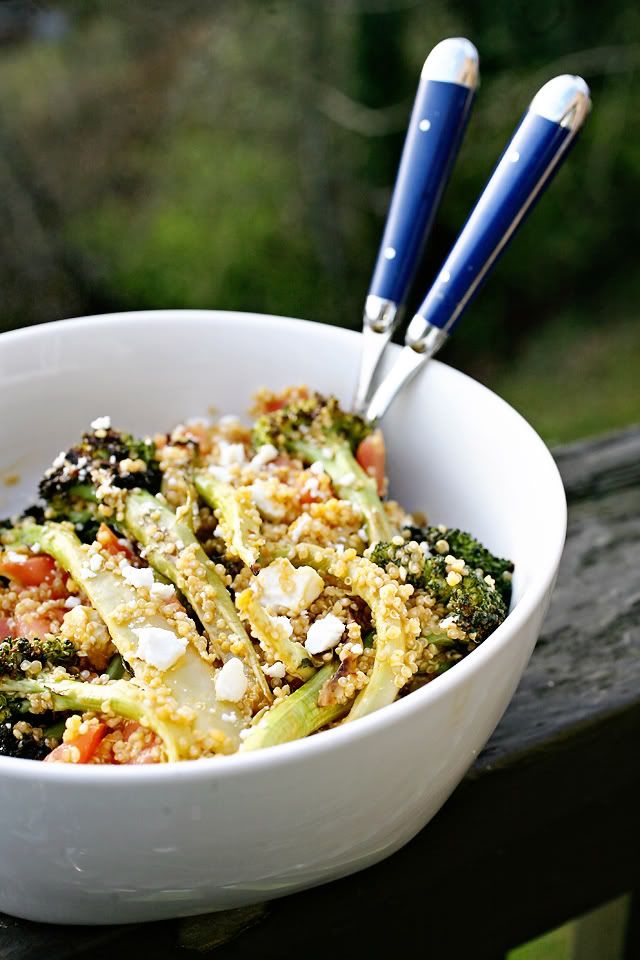 This post is dedicated to April--and all of my fabulous co-workers who surprised me with a treat to Williams-Sonoma, I'm thinking this is a hint that I need to bring something in next week. Not only did she taste test it, but she is reminded me that some of my favorite blog readers were looking for an update.
I recalled reading a recipe a few months ago with roasted broccoli and chili flakes, but could not for the life of me remember where. When I went to the grocery store, I decided to improvise and try to make it from as close to memory as possible.
The next day I found the
original recipe
and was pretty pleased with how close I came, and even more pleased with the few modifications I made. This is a new favorite of mine.
The Shopping List:
1 bunch of broccoli
4 Tbsp olive oil
1 Meyer lemon, juiced
1/4 tsp red pepper flakes
dash of salt
dash of pepper
1 cup quinoa
2 cups vegetable stock
1/4 cup feta cheese
1 tomato sliced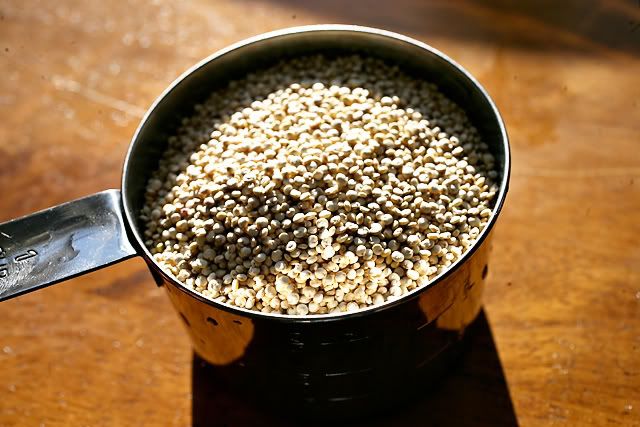 The Method:
Place a rack in the middle of the oven and preheat it to 425
°F. Taking a stack of broccoli, cut the florets, leaving the long stalk attached. Place them in a bowl and drizzle with olive oil. Squeeze half of a Meyer Lemon over top of the broccoli, and season with salt, pepper, and red pepper flakes. Make sure the broccoli is coated and line them up on a baking sheet.
Place the baking sheet into the oven for about 15 minutes, or until the broccoli begins to brown.
Meanwhile, on the stove bring the vegetable broth to a boil and add in the quinoa. Cook until the quinoa absorbs all of the stock, and using a fork, fluff it into a bowl. Add in the broccoli, feta cheese, and sliced tomatoes. Squeeze the remainder of the Meyer lemon juice over top before serving.
Commence with drooling, and then dive in.