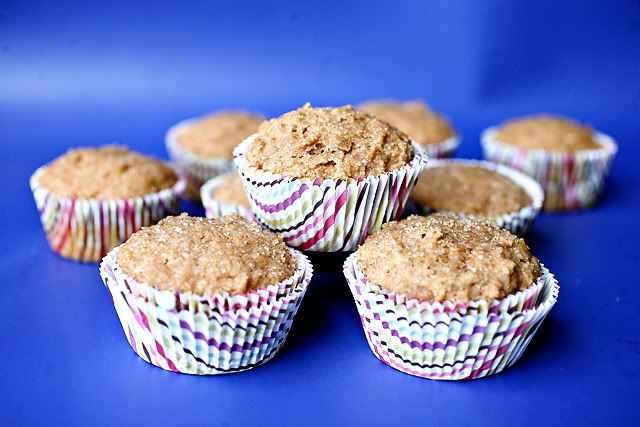 I have been dreaming about these little muffins for a few days now. One of my favorite light tasting desserts is
Strawberry Ricotta Cheesecake
, these little beauties are a nod to that recipe.
Of course, no recipe can go off without a hitch in my home. I spilled some demerara sugar on my counter and my delightful cat, Oxford, jumped up and plopped right down. So right now he literally has a sweet tush. I wonder how many other folks have four legged "helpers" in the kitchen besides me.
1 cup whole wheat flour
3/4 cup white flour
1/2 cup agave sweetener
2 1/2 tsp baking powder
1/4 tsp sea salt
3/4 cup low fat ricotta cheese
1/2 cup water
1/4 cup olive oil
1 Meyer lemon, grated
juice of 1 Meyer lemon
1/4 cup egg beaters
sprinkling of demerara sugar
berry preserves (optional)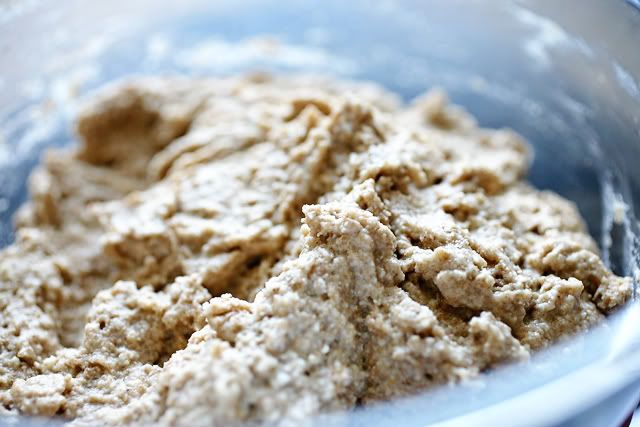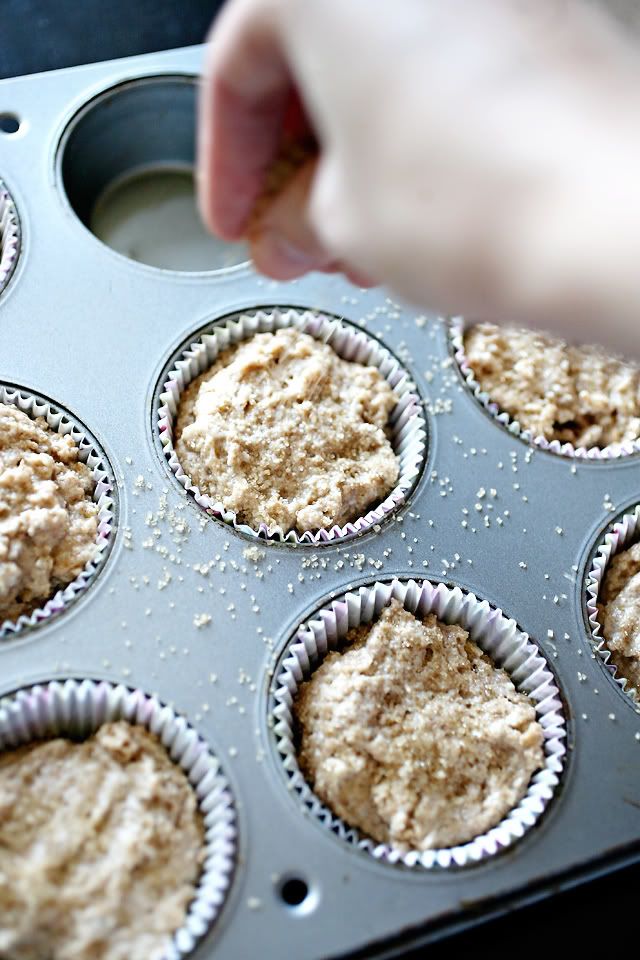 The Method:
Preheat the oven to 350°F. In a bowl whisk the white and wheat flour, sea salt, and baking powder. After experimenting, I found that using all wheat flour like I generally prefer seemed to over power the recipe. Balancing the two helped the ricotta and lemon flavors come out. Take the dry ingredients and make a well in the middle of the bowl.
In another bowl combine the wet ingredients, including the agave, ricotta cheese, water, olive oil, grated Meyer lemon rind, Meyer lemon juice, and egg beaters.
Pour the wet ingredients into the dry bowl and fold the two together just until the dry ingredients are moist. Do not overwork the batter.
Place liners in a muffin tin, batter makes about 10 bits of yummy morning deliciousness. Sprinkle with demerara sugar before placing in the oven. Bake for 15-18 minutes (muffins are cooked when a toothpick is inserted and comes out clean), and cool on a rack for at least five minutes. I used this time to dance around my kitchen to some
Joss Stone
. Finding your own dance grooves is highly encouraged.
Enjoy!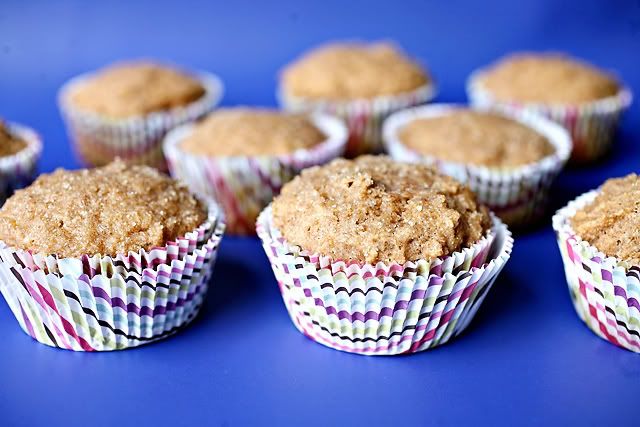 Since these little muffins make a perfect addition to breakfast, spread a little berry preserve (raspberry pictured here) to add a little extra sweetness.