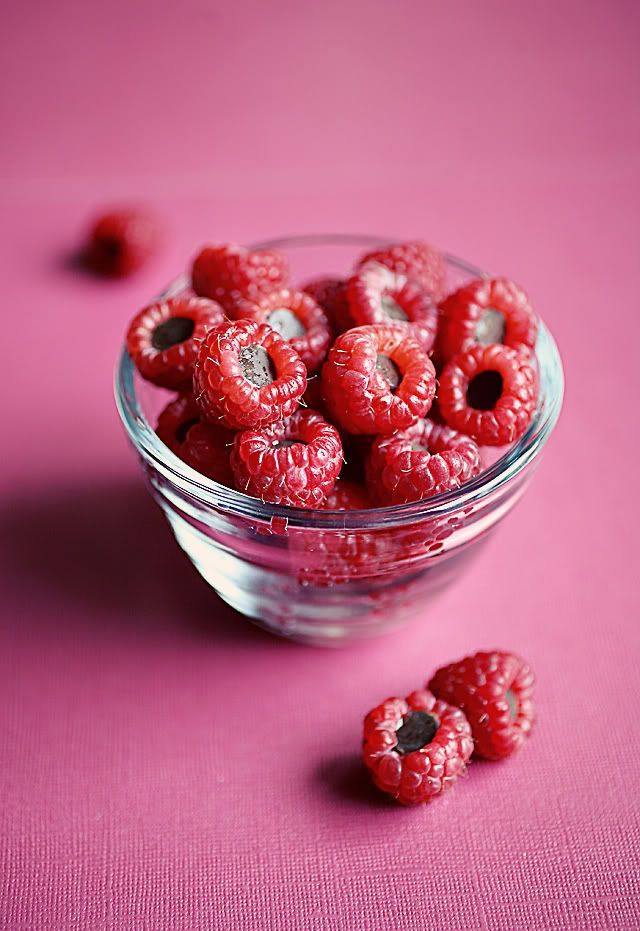 Sometimes the simplest things in life are the most delightful.
And I need to focus on not over complicating my life.
So today, my dessert
du jour
are little fresh raspberries stuffed with dark chocolate chips thanks to the advice of
Saucy Sprinkles
. Who would have thought that a chocolate chip was just the perfect size to slip right inside a raspberry?
It's
kismet
I tell you.
These will be great for a garnish for a slightly more sinful dessert I have planned for later this week.
Another simple and beautiful thing is Jakob Dylan and Neko Case singing together at a tiny NPR desk concert. Cannot get much purer then that.