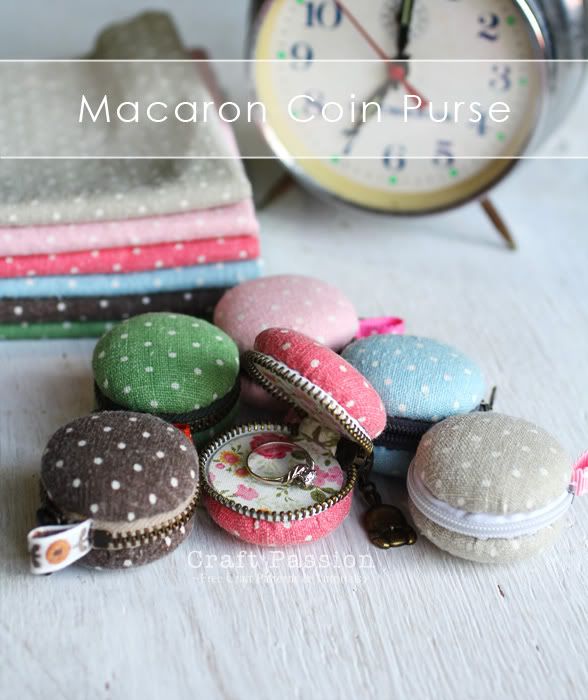 I have been trapped inside my home for the last two days during the Pacific Northwest's version of Snopocolypse 2012 raged on outside. First the unprecedented snow, followed by the freezing rain, and tomorrow we will battle urban flooding.
And here I thought the weather situation would improve once I moved out of the Midwest.
With all this extra time on my hands, I could not help but catch up on a few of my favorite blogs, most of them foodie, fitness, or crafty related. It was when I saw a combination of the foodie and crafty that my heart started thumping a bit faster.
Macaroon coin purses!
How awesome are these? The folks at
Craft Passion
designed them, and I think I am in love (
instructions are available at the link
). I kind of want to make one to store my grandmother's engagement ring in. Something that is sweet that I can use to pass it along to my niece one day.
Thanks to Jessica at
How About Orange
for finding this gem.