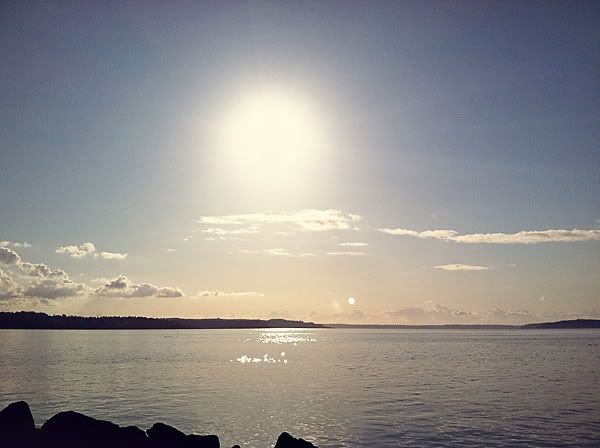 In the course of three days, beautiful Puget Sound went from that to this: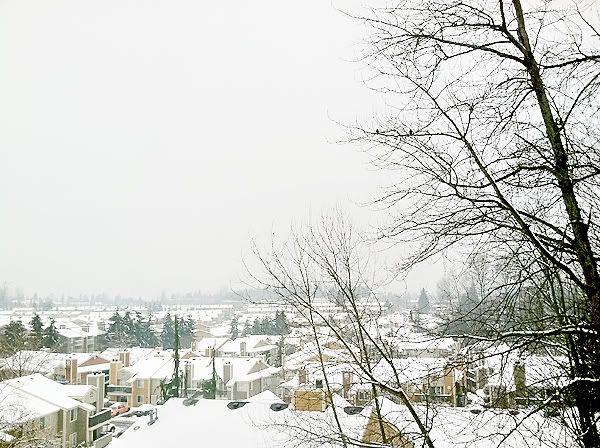 My power went out early this morning, but thankful has since come back on. Some folks in the area have been without theirs for the last couple days. We had a good dose of snow, then bombarded with a rain/ice mixture, and finally are looking out for urban flooding.
And unlike the Midwest which anticipates snow like this, the lovely Pacific Northwest just does not have the infrastructure to deal with this type of storm.
The worst part was knowing there are folks who have been out there trying to make the streets safe and the power is turned back on for shifts lasting over 36 hours. I pray for those folks and their continued safety.
The second worst part,
for a foodie at least
, is not having electricity to my refrigerator and stove. I could not even make toast this morning.
The horror!
The third worst part, is going to the store and seeing them throw out carts filled with food that went "bad" when the refrigerators lost power and the back up generators could not keep them running. I was nearly in tears thinking about all the waste.
So to brighten the day, enjoy the musical styling of a fantastic Danish chap named Thomas Siem who I met
during my travels over the summer
. He wrote this gorgeous song for our little group of Americans, and just hearing it cheers me up. It's called "Come Sunlight" and Washington State could use some of that right now.
Seriously, this guy is going to be big one day, and you heard it here first folks.