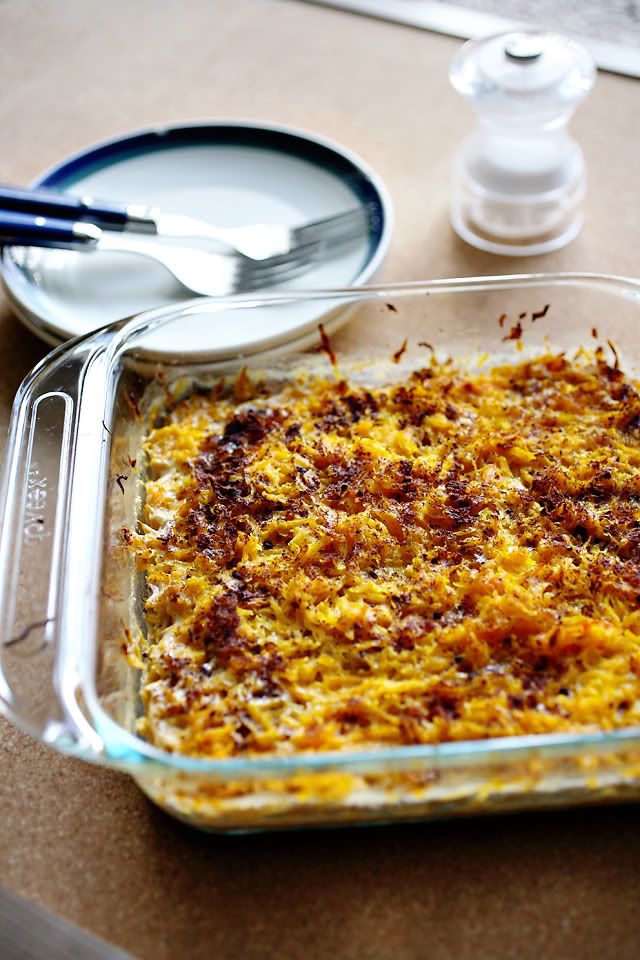 There is something about a well-written biography that entraps me. Even if the author does not reveal all of his secrets, the tone and direction it takes often reveals a great deal. While the snow has continued to fall in the Pacific Northwest (
worthy of this Mid-westerner's nostalgia
) I have thoroughly enjoyed discovering Judith Jones'
The Tenth Muse
.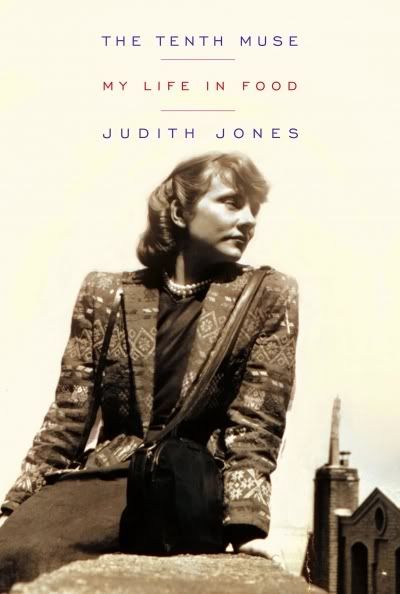 Although not as famous as the chef and cook book authors she has edited, such as Julia Child, her journey is inspiring and filled with bits of humor. Perhaps my favorite bits of the book are the nuggets of foodie wisdom woven through, such as the lesson she learned from Madhur Jaffrey;



I was struck by how one lamb

korma

can taste so different from another lamb

korma

when many of the same ingredients are used, but it became clear that the difference came from how each ingredient was treated.
How true!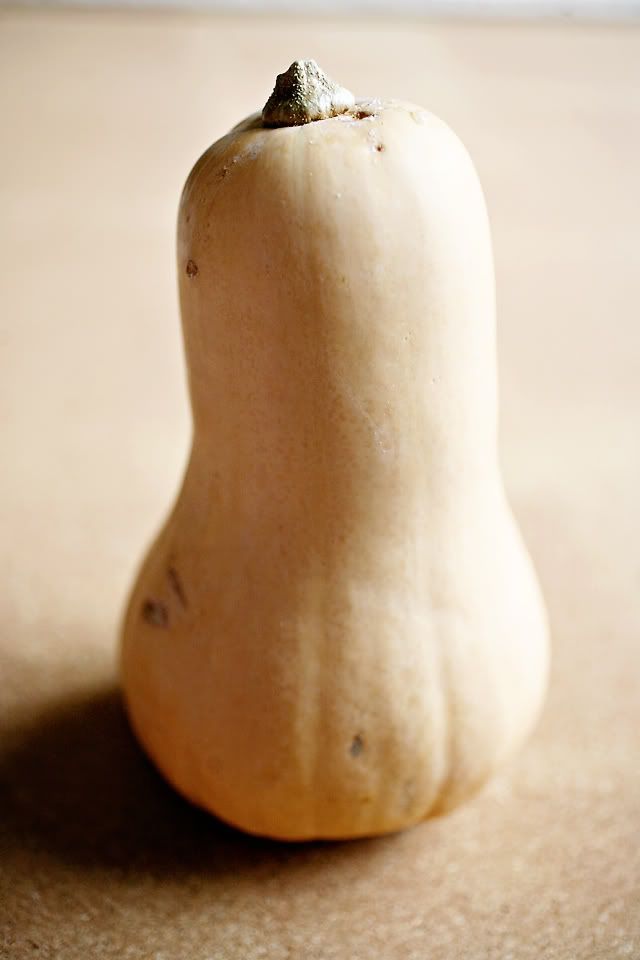 Even more lovely, is that Judith includes her favorite recipes from all of the cookbooks she edited at the end of the biography. Inspired by her willingness to test and the boundaries of her own culinary abilities, I was inspired to pick up my pans once again and try out a seemingly simple dish:
Butternut Squash in Cream and Cinnamon
.
The recipe is truly simple and delightful. After giving it a try I love that it is not overly sweet and understandably something that Judith, "
...served the most frequently at dinner parties, and always for Thanksgiving and Christmas feasts, over the years. Everyone seems to love it--and it couldn't be simpler, particularly after the food processor came along to make the grating a snap.
"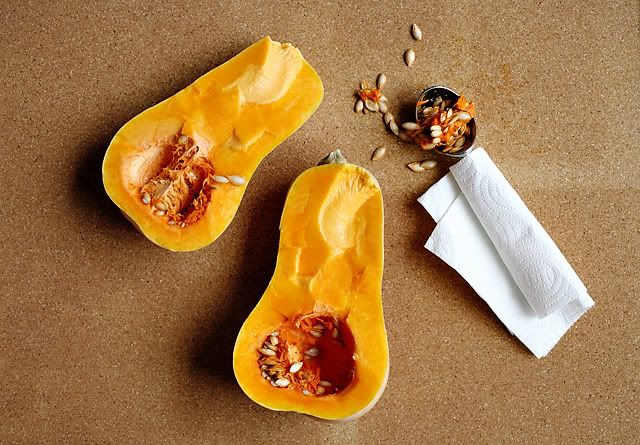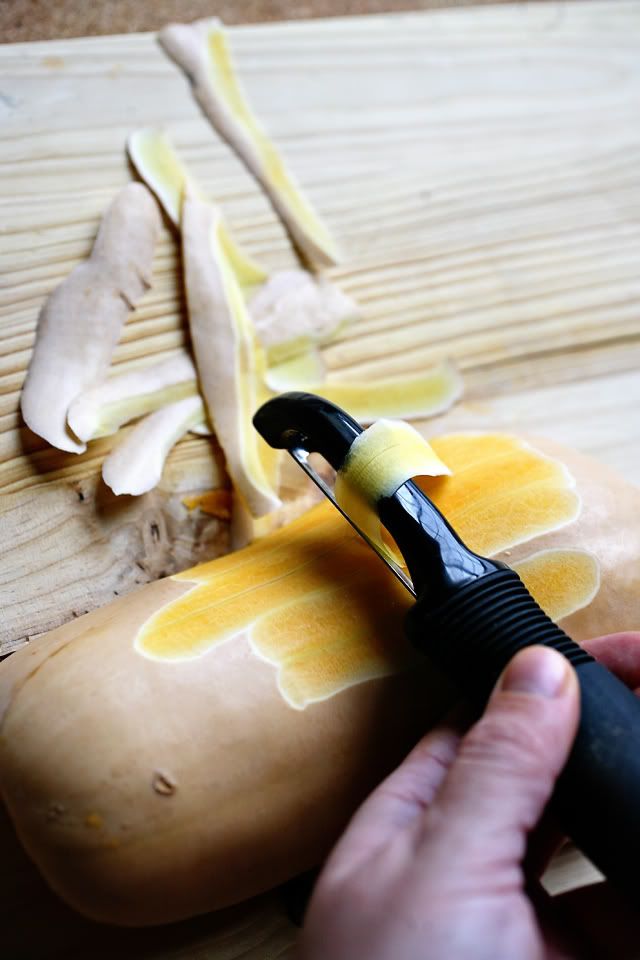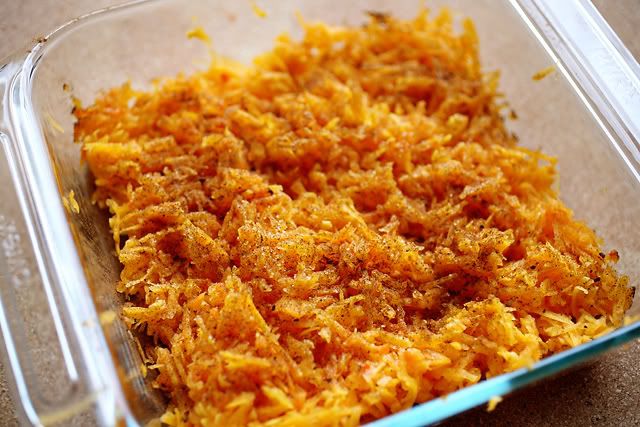 The Shopping List:
1 large butternut squash (weighing in at about 2 lbs)
a dash of salt
1 tsp cinnamon
1 cup heavy cream
The Method:
Preheat the oven to 350
°
F. Cut the squash into half and remove the stem and seeds. Use a vegetable peeler to remove the outer skin (all this is going into my kitchen compost bin). Grate the squash using the coarse holes of a grating blade on a food processor. Spread about half of this grated squash in a 9x9 inch baking dish. Sprinkle some salt on top, and sprinkle about half a teaspoon of cinnamon on top as well.
Add in the remaining squash on top and repeat adding salt and cinnamon. Pour the heavy cream over top of the squash, making sure to distribute it evenly. Bake covered for 40 minutes, then uncover and bake an additional 10 to 15 so it becomes golden on top and the squash becomes tender.
This is something I am truly enjoying as the snow continues to cover the Pacific Northwest!