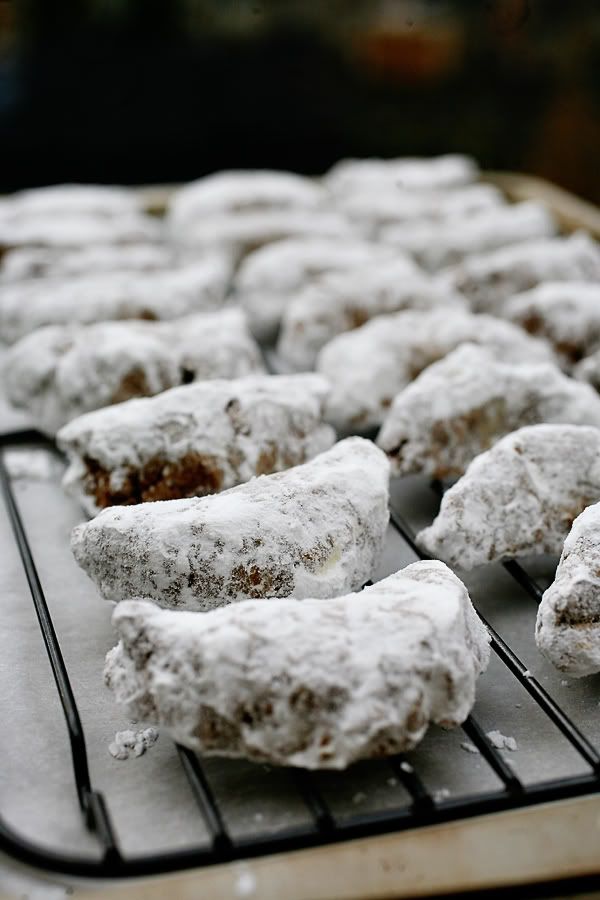 I went home early and walked a couple stores down to the Barnes and Nobles' that is slated for the chopping block after the holidays. I will miss walking in after a long shift and just enjoying the feel of being surrounded by books and coffee beans (even though have not inherited the Seattle mentality and despise drinking the stuff).
I pick up a copy of Bon Appetit from the periodicals and find a wooden bench to enjoy the visual delights that lay within.
The inside is filled with decadent treats for the holidays. Another sad moment for me. Usually I would spend an entire day with my sister-in-law baking cookies to give to their neighbors and friends. If I was lucky I might even sneak a plate home for myself.
But this year I am in another part of the country, amongst other complications, and will not be a part of the annual holiday baking extravaganza. In fact, I may not be able to fly home for the holidays at all. I know what I need to do in order to bring back my holiday spirit.
Amongst the plethora of recipes is one for Cardamon Crescents. Rwy'n caru ti* my little sweet treats. My recipe is similar, and I decide that on my day off I would spend it on my own mini holiday baking marathon.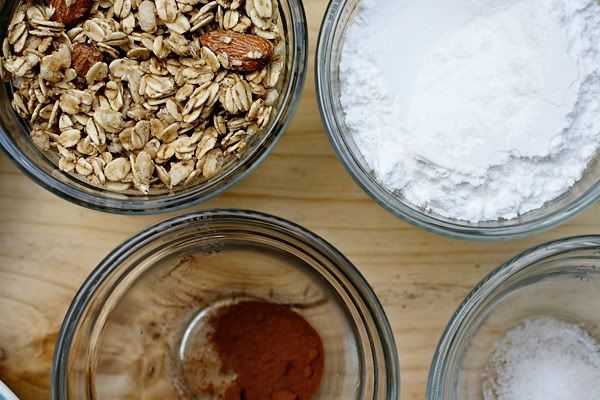 The Shopping List:
2 1/2 cups whole wheat flour
3/4 tsp cardamon
1/2 tsp cinnamon
1/2 tsp sea salt
1 cup granola, almond, honey mix
1 1/2 cup powdered sugar
1 cup butter
1 Tbsp vanilla
The Method:
Preheat the oven to 350
°F. On two baking sheets, put parchment paper and set to the side.
In a mixing bowl, combine the flour, cardamon, cinnamon, and sea salt. Set to the side. In a food processor, add in 1/2 cup of the powdered sugar and the granola mix and process until the almond pieces are crushed. (Granola mixes can be purchased at your local grocer, or combine oats, almonds and coat with honey on a baking sheet. Put in the oven for 10 minutes at 350°F and allow to cool)
In another mixing bowl, beat the butter and vanilla together until it is creamy, typically takes three minutes. Stir in the granola mixture. Finally pour in the dry ingredients and blend on medium for another three minutes.
Bring the dough onto a clean work station and begin to knead it together. This cookie dough is notoriously dryer, and often little crumbs will escape.
Take the dough and pull apart chunks and roll them out to about a finger length an a half to three finger lengths long (not an exact science, but we want to keep them more bite sized). Use your hands to gently fold them into a crescent shape, but keeping them the same thickness across so the outer edges do not crisp before the inside of the cookie has a chance to bake.
Place in the oven for about 6 to 7 minutes, and pull out to flip them over. Put back in for another 6 to 7 minutes. In a bowl, pour the remaining powdered sugar, and while the cookies are still warm, carefully roll them in the sugary goodness. Place them on a cooling rack, and enjoy!
And because I had way, way, WAY too much time on my hands, here is my very
first blogger video
. I figured to make it as cheesy as possible, I would display my unedited personality and a cameo by my cat, Skye. High quality folks, nothing but the best for Beloved Green readers.
If I ever do another, it is going to be much shorter, and I will try to have a better framing. Part of it was not my fault since the converter chopped off the top when it changed the aspect ration, but I will know better for next time.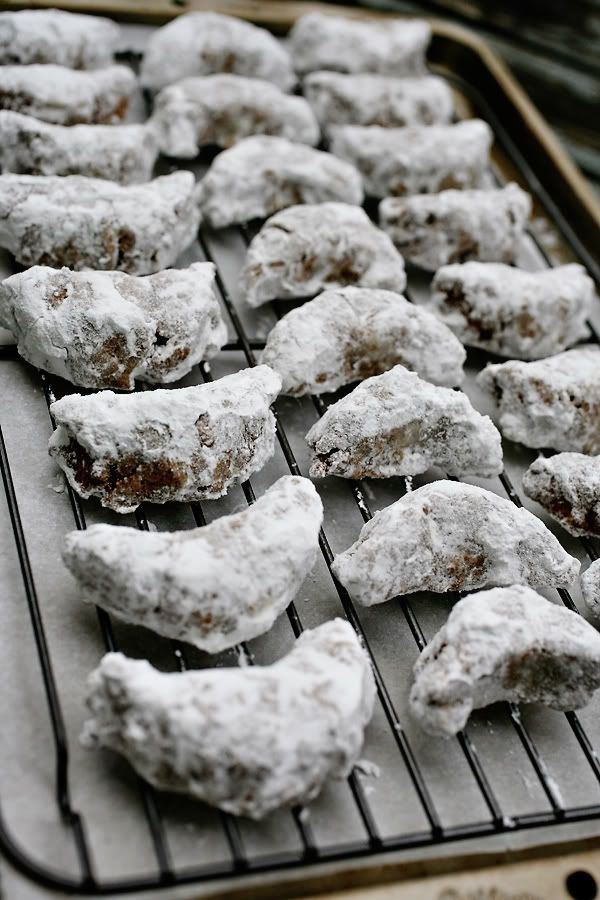 *Rwy'n caru ti -- Welsh for "I love you"