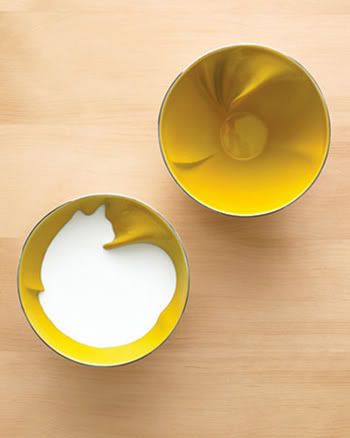 Day 11 of being without my kitchen supplies. Moving across country kind of stinks. When the cupboards are bare, I start to think about filling them with pretty things.
And then my credit card starts to cry.
But then I find these lovely ceramic bowls designed by Geraldine de Beco for
Bernardaud
. When the bowls filled about three-quarters full, a lovely kitty silhouette is featured.
Seriously, how brilliant is that?
Skye thinks it is absolutely delightful and that I should get her one and fill it with milk for her.
And how can I deny this little face?