Thank you to everyone who entered Beloved Green's
first ever giveaway
!
*
insert cheers of adoring fans
*
After using my college skills of making a spreadsheet for every entry, I dashed over to Random.org and put in 1 to 12. The result:
#12!!!
Which belongs to: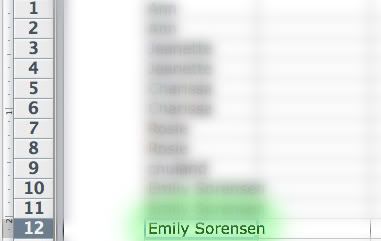 Rock on Emily! You just made the deadline, and look at you, the proud owner of your own jar of Virgin Coconut Oil. Emily, send me an email at thebelovedgreen (at) gmail.com and we will get you set up to ship out your prize.