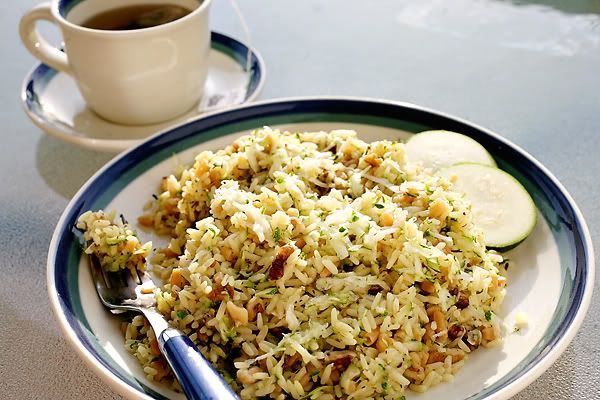 I find myself watching the "
Flea Market Documentary
" on PBS. As an unabashed supporter of public television, niche shows like this draw me in. The individual vendors and shoppers the program highlights are so full of personality and excitement for their special objects. Some collect a particular item, others are just out to find a deal. Every person is putting a value on some random object or the experience of an open aired market.
"
It's junk, you just to have it!
" One gal says with a grin while holding a ceramic piece.
"
You are not just selling, its a celebration,
" A gentleman holding a guitar proclaims.
No matter what each person talks about, they have this passion for their little chockey specialty.
It makes me hopeful that when I write and photograph food, I convey my passion as eloquently as these flea market aficionados.
A favorite meal of mine for after a training run is this Zucchini and Walnut Pilaf. The recipe is not difficult, but the flavors meld together and are so satisfying. Zucchini's were plentiful at the farmers market this past weekend
-- and yes, I too enjoy a good market!
Add in the walnuts for a bit of crunch and my tummy does a happy little jive.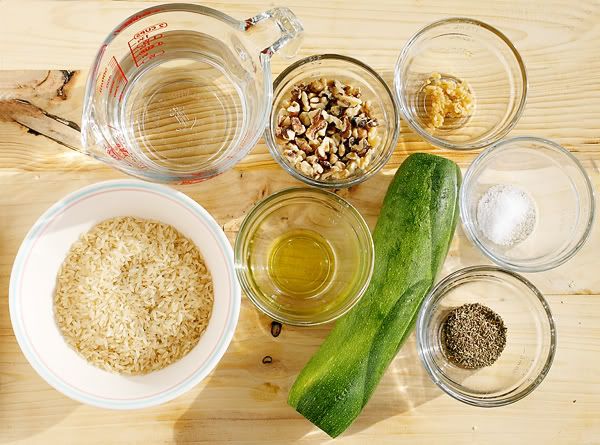 The Shopping List:
1 1/2 cup rice
1 3/4 cup water
1 tbsp olive oil
1/2 cup walnuts
1 medium sized zucchini
2 cloves garlic
1 tsp sea salt
dash of ground pepper
1 tsp thyme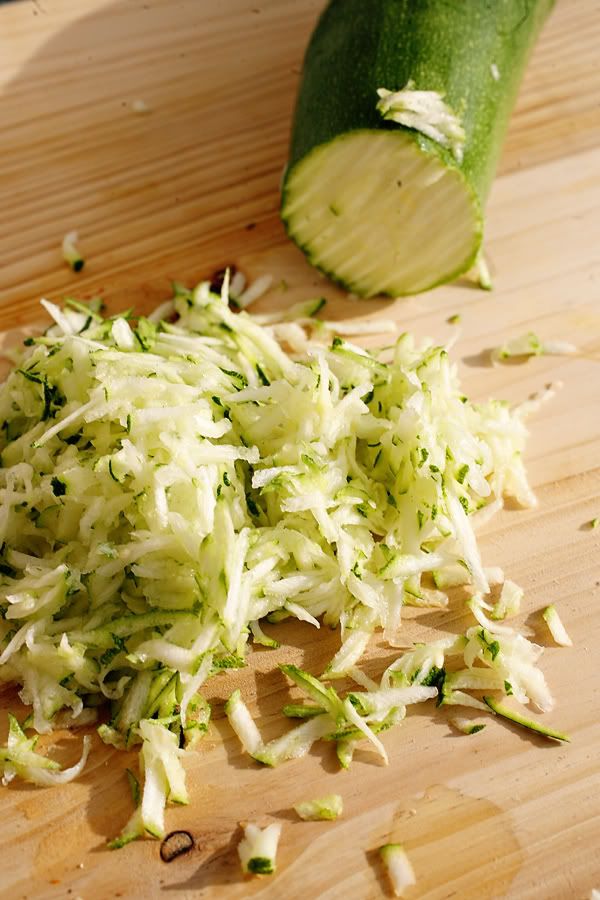 The Method:
In a small pot, bring water to a boil and stir in the olive oil. Pour in the rice and to cook. Pull from the heat once the rice has become light and fluffy.
Grate the zucchini with a large hole grater. Put to the side.
Pull out a pan on medium heat and pour a bit of olive oil. Allow this to heat up and then pour in the walnuts. Allow them to cook for 2 to 3 minutes. Be diligent, like most nuts they will burn easily, so stir frequently. When they have about a minute let, stir in the garlic.
Next, add in the thyme, sea salt, pepper, and grated zucchini. Cook until the zucchini begins to shrivel slightly (about 1 to 2 minutes). Stir the zucchini mix into the cooked rice and serve.
An end note, this works well with couscous and quinoa as well.