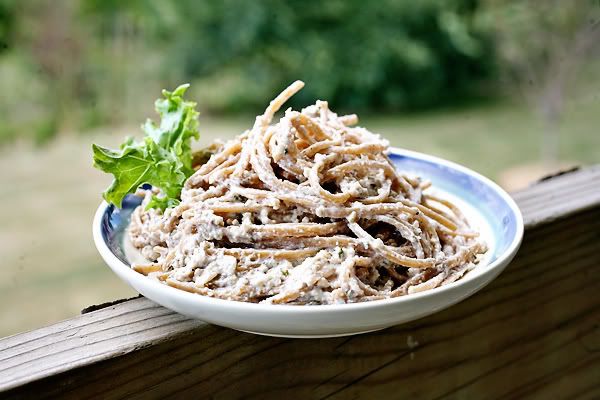 Today I am debunking the myth that all pesto is green. The word "pesto" is derived from the Italian word pestare, which means to pound, to crush. Or even more literally, to trample. Ergo, if you put nuts in a mortar and use a pestle to crush them as was traditionally done and still create a pesto.
This pesto is featuring walnuts in all of their glory. They are a little less pricey then pine nuts, so often times I will replace them in dishes if I am watching the bottom line.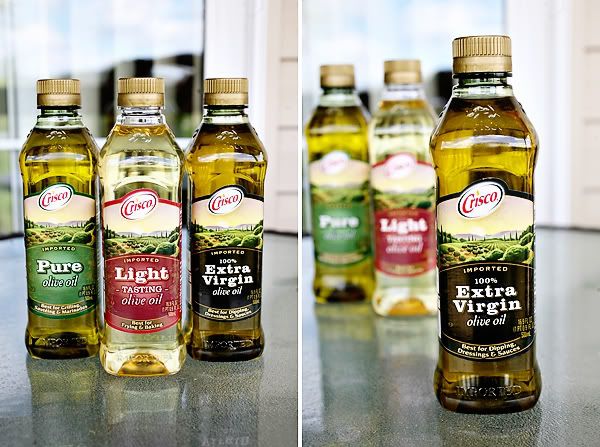 As part of Foodbuzz's Tastemaker Program I received a sample of Crisco Pure, Light, and Extra Virgin Olive Oil. For this time around, I am featuring the Extra Virgin Olive Oil.
Did I ever mention how much I love olive oil? Seriously, I use it when cooking meats, on salads, and even desserts. And now I am going to give it a go in my pesto.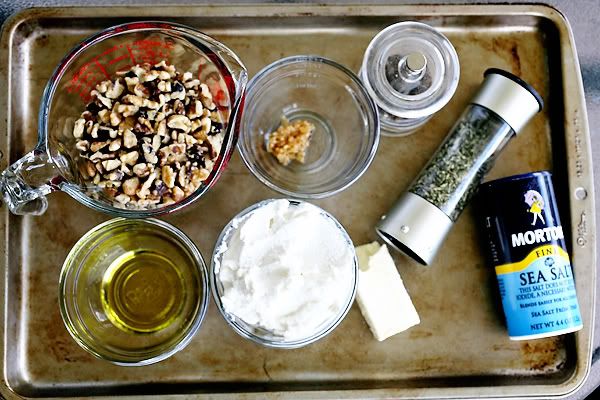 The Shopping List:
2 garlic cloves, peeled and minced
1 1/2 cup walnut pieces, toasted
1 tsp sea salt
1 cup ricotta cheese
6 Tbsp extra-virgin olive oil
3 Tbsp parsley
3 Tbsp butter, softened
1/2 lemon
Pepper to taste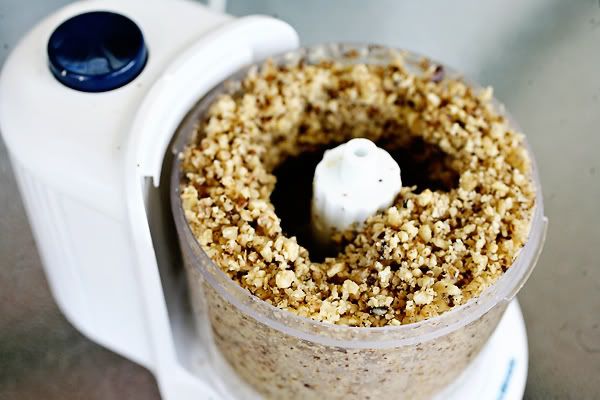 The Method:
In a food processor (because I am too lazy to use a mortar and pestle) put in the walnuts and garlic and pulse until the nuts are ground up, but not made into powder.
In a bowl, mix in the nut mixture, sea salt, ricotta, olive oil, parsley, pepper, lemon and butter together thoroughly. Put to the side.
In a pot cook pasta to al dente. I used a wheat linguine to pair with my pesto. Pull out the pasta and add it to the pesto dish and toss so strands are coated. If feeling a little adventurous, add some feta cheese to garnish.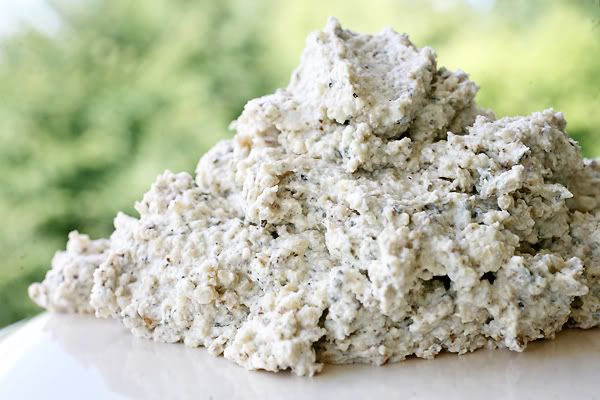 I am such a fan of this dish. It is so simple and so good. This pesto is also fabulous to spread over bread.
Now if this does not inspire me to throw on my running shoes and go out for a jog, I do not know what will.