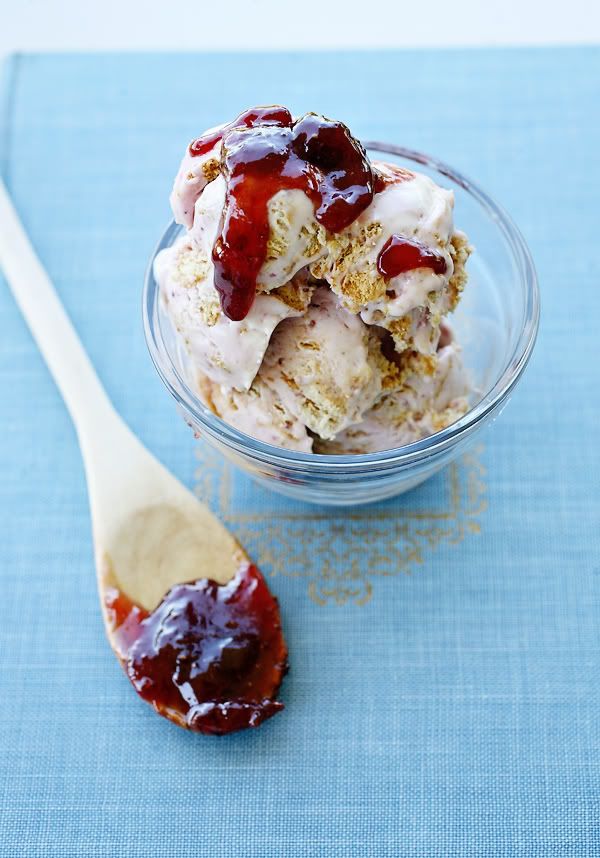 Oh heavens, I've tried to be good --
I swear!
But then my brain starts concocting new ideas for desserts. No good can come of that. To make it worse, I keep finding these recipes that require some serious patience to pull off.
Let's just say,
BelovedGreen + dessert patience
just does not work out well.
But for Strawberry Cheesecake Ice Cream, I will make an exception.
I am calling this my,
"I helped my mom and niece find her soccer practice today out in the middle of a farm field"
reward.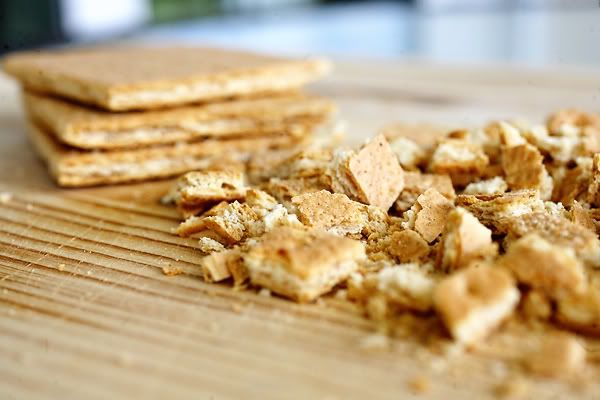 The Shopping List:
8 oz cream cheese, softened
14 oz of sweetened condensed milk
1/3 cup of whipping cream
2 tsp lemon zest
1 1/2 cups fresh strawberries, hulled
3 honey graham crackers, coarsely chopped
1/4 cup strawberry preserves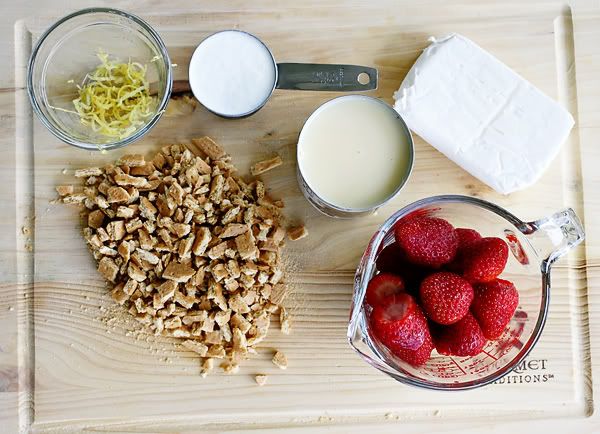 The Method:
Mix the cream cheese, sweetened condensed milk, whipping cream and lemon zest in a mixer until it is thoroughly combined. Then let that little bugger sit in the freezer for about four hours.
You can see how my patience was tested already.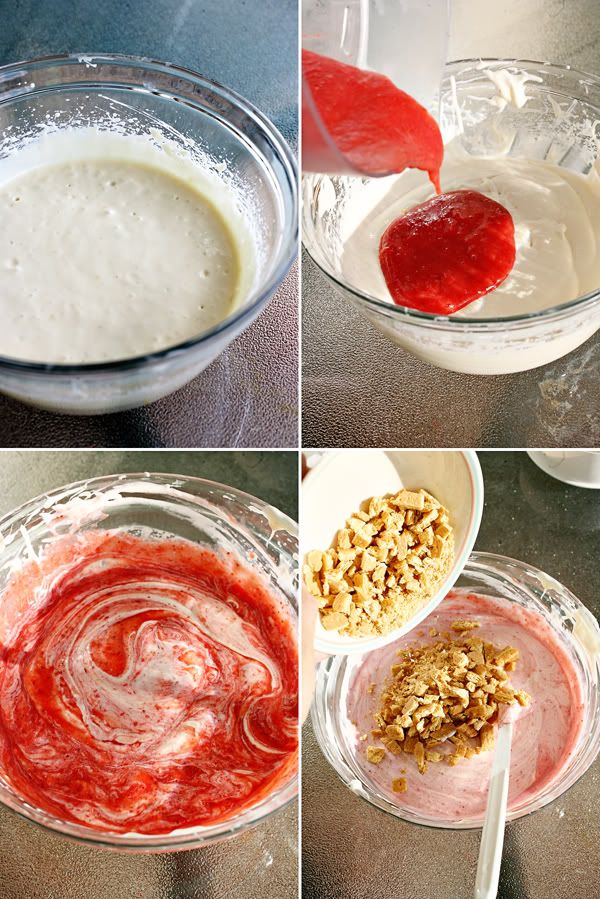 After the four hours, pull out the mixture, and beat it again until that little bugger is nice and creamy looking. Toss the strawberries into a blender and let it go until they are smooth with few or no chunks. Mix this into the cream cheese blend.
Finally fold in the graham crackers and give it one last good mix.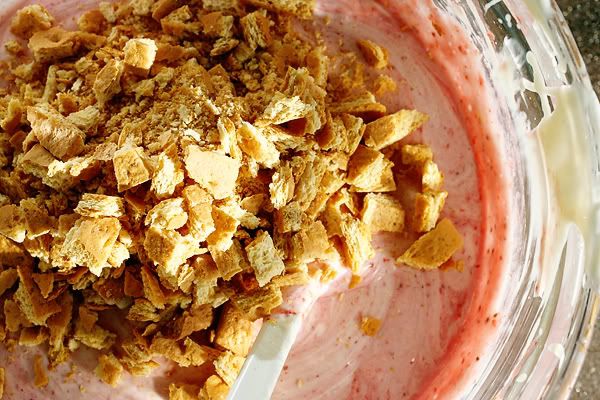 And this is where patience is a must. Put the ice cream back in the freezer for another 8 hours.
When it is ready to serve, I have found it best to let it sit out for about ten to fifteen minutes to soften a bit because it is a bit firmer then traditional ice creams.
But oh, so worth it.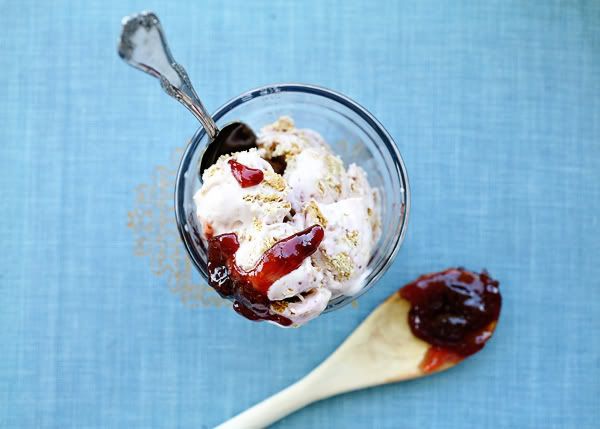 Finally, to add a little garnish and goodness to something that is already amazing, while the ice cream is warming up just a smidgen, pull out a small sauce pan and bring it up to low heat. Add in the strawberry preserves and warm them up ever so slightly.
Top off your ice cream with the jam and enjoy!