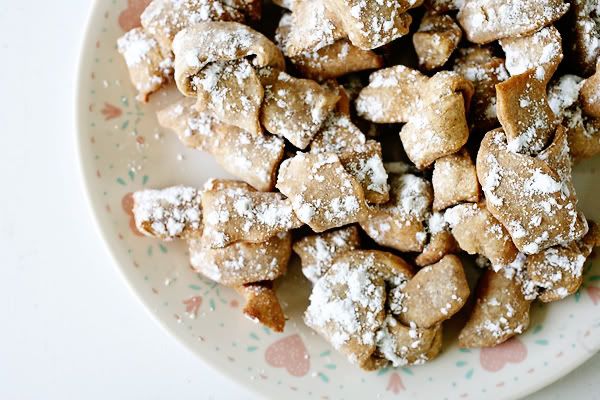 This week's look at the 50 Women Game Changers in Food is taking a look at Lidia Bastianich. I have fallen in love with her cooking show,
Lidia's Italy
on PBS for quite some time. Not only is her personality endearing, but the way she cooks and moves around the kitchen is something I wish to emulate.

My favorite part is that she has her family on the show regularly, and her mom even acts as the sous-chef occasionally. She has said,
"Food for me was a connecting link to my grandmother, to my childhood, to my past. And what I found out is that for everybody, food is a connector to their roots, to their past in different ways. It gives you security; it gives you a profile of who you are, where you come from."
Wonderful words of wisdom to live by.
She has a lot of recipes that are just amazing, and this one is a particularly naughty one. It's deep-fried.
And I'll be honest, I never, ever, deep fry anything. But these lovely Crostoli's were too good to pass up. Especially if I pawn most of them off on my family so I do not feel as guilty.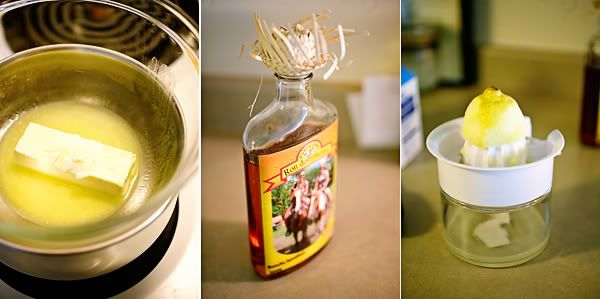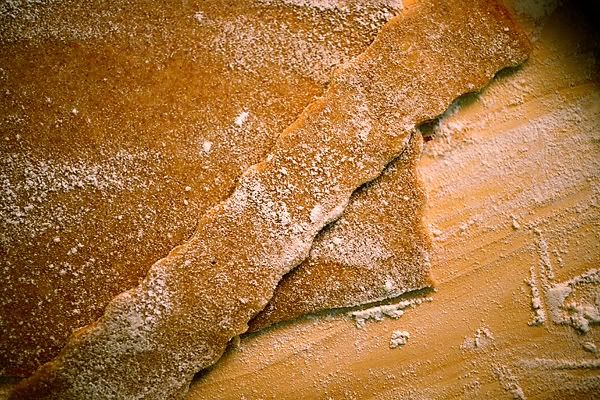 The Shopping List:
6 tablespoons unsalted butter
¼ cup sugar, plus 2 tablespoons
¼ cup almond milk
½ teaspoon sea salt
2¼ cups wheat flour
¼ egg beaters
3 tablespoons dark rum
Zest of 1 lemon, grated
Juice of 1/2 lemon
vegetable oil, for deep-frying
powdered sugar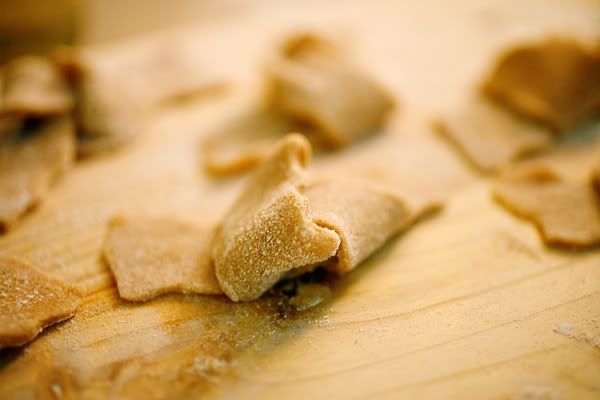 The Method:
Making my poor woman's double broiler (a glass bowl on top of a pan with water in it) melt the butter. Mix in the sugar, almond milk, and sea salt.
Meanwhile, in a mixing bowl, add the wheat flour, sugar mixture, egg beater, rum, lemon zest, and lemon juice. Mix the dough for about10-12 minutes until it is not sticky. This is important, if after the 10-12 minutes, the dough still appears to be a bit tacky, take out and kneed in some more wheat flour. Wrap in plastic and set in the fridge for a half hour until it firms up.
When the dough is pliable, place it on a floured surface and roll out (another poor woman's touch, I use a white wine bottle to roll my dough) and make sure it is about 1/8 inch thick. With a fluted cutter, cut the dough into 1x6 inch strips and tie each one into a loose knot.
In a wide skillet, pour vegetable oil in about two inches tall. Heat it up, and use a little scrap of dough to through in. If the dough starts to form bubbles in the vegetable oil, it's ready to start cooking. Place the bows in batches, and cook them for about 45-60 seconds, flipping them about half way through or when they are golden brown.
Move the little bows over to a plate that has paper towels on it to drain, and while they cool sprinkle them with powdered sugar.