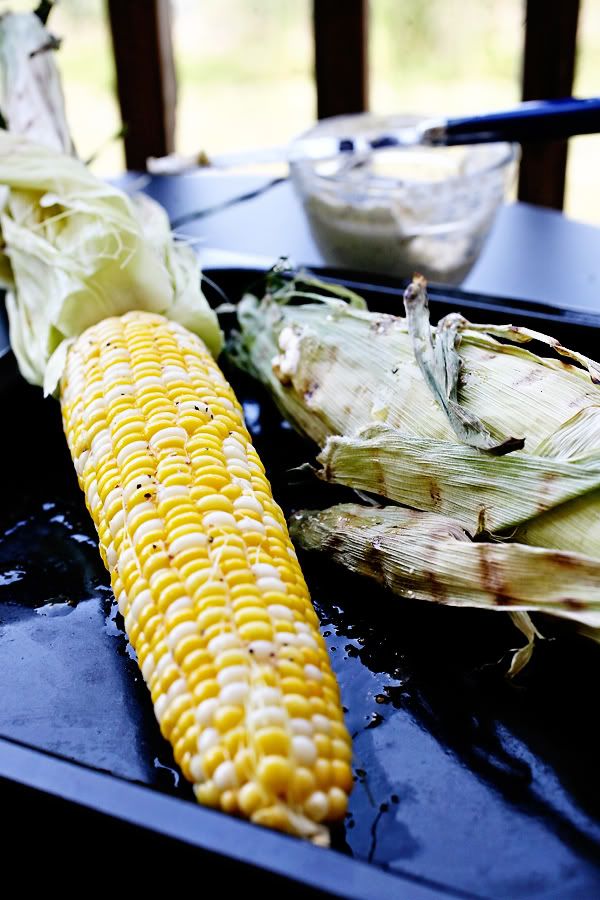 There are so many things that are quintessential to the short summer months. Things that need to be accomplished or it just does not feel like summer. Things such as:
Going to lake and swimming
Fireworks
Farmers Markets
Parades
Packer training camp
Corn Roasts
This summer I have not had my fair share of sweet corn. I do not own my own outdoor grill (madness I know!) but I do have a tabletop grill/griddle. It is not he same, but it will do.
Especially since I picked up some fresh corn at the farmers market. And the vendor assured me,
"This is the best corn you'll eat all year!"
I did not mention that this is the only corn on the cob I will have eaten all year. Hear is the simple seasonings my family uses. It is a fairly common one, but if you have not tried it before, give it a go!
The Shopping List:
2 ears of sweet corn
1/4 cup butter, softened
1 Tbsp lemon-pepper
1/2 Tbsp sea salt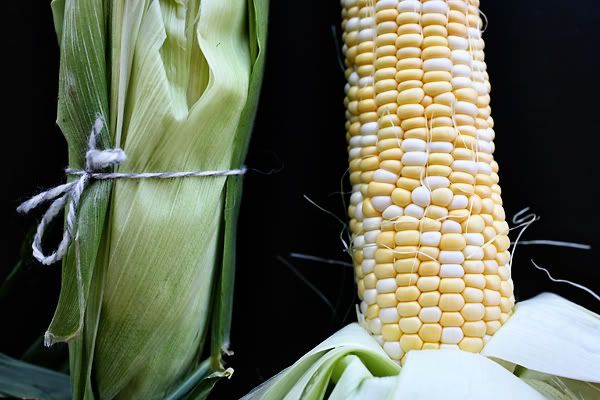 The Method:
Pull the husks back and take out the silks inside -- and in my case let the kittens play with them for a few minutes, hours of free fun! Not really, my kitty is a crafty little bugger and he stalked the strands on the counter, I let him have a moment of glory with his "catch" before confiscating it.
Back to business, put the husk back in place and use some kitchen string to hold them on.
In a large pot, fill it with cool water and allow them to soak for about a half hour.
In a little bowl, mix the butter, lemon-pepper, and sea salt. Set this aside.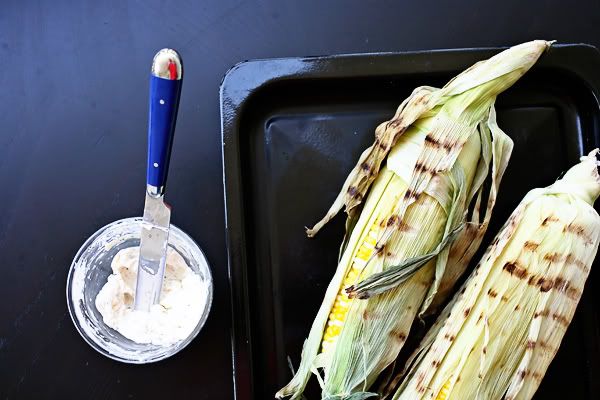 Grill the corn as you normal would for about half an hour, turning the corn often. When finished, pull and allow it to cool for a few minutes. De-husk it once again and spread the butter mixture on the corn to serve.
I am making this for the Packer game against the Cardinals.
GO PACK GO!