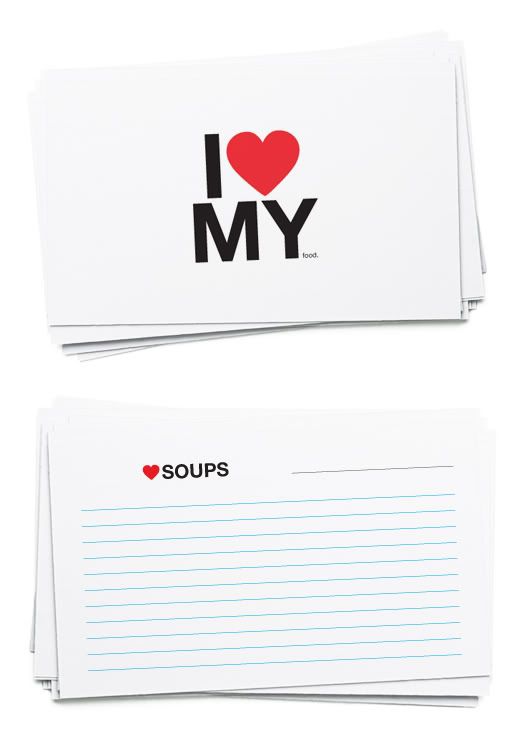 I am still trying to revive the old art of handwritten recipe cards. In a
previous post
I may have ranted how lovely they are, how much I adore my recipes, how much I adore my blog readers.
Tears
may
or
may not
have been shed.
In any account, I still think there are always a few recipes in a cooks arsenal that deserve to have their own place on a piece of card stock.
In keeping with this theme, check out these free "
I heart MY food
" downloads off the infamous "I heart NY".
Simply delightful.