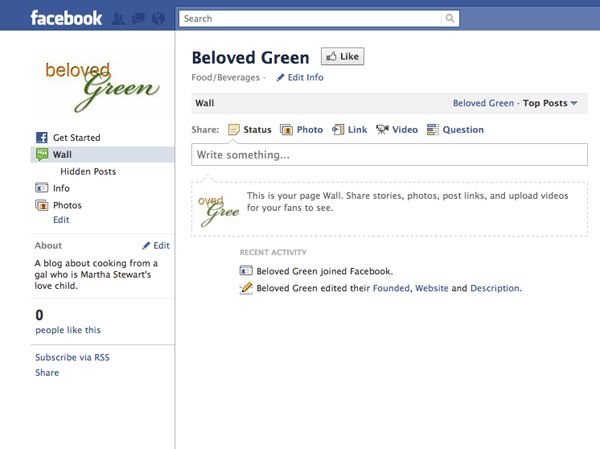 Starting a
Facebook
page has been a goal of mine for a while. I even had the link up on the sidebar.
But with all the preparations for my trip abroad that fell to the way side.
And every week I would receive a little note from someone asking where it is at because they wanted to link up. Holding my head in shame I would reply, "It's coming."
Today it is finally here. The only problem is right now I have absolutely no fans.
Insert a very sad face.
So I'm asking folks who enjoy stopping by my little place in the blogosphere, please hop on over and
say hi to me on Facebook
. And if you have a little spot over there, let me know so I can reciprocate the Facebook love.
And a random side note, it feels awesome to have the
No Bake Chocolate Bars
featured on the front page of FoodBuzz today. All of a sudden the traffic to my blog spiked today and my heart got a little twitterpated. *
Waves hello to new visitors
* Thanks for stopping by!