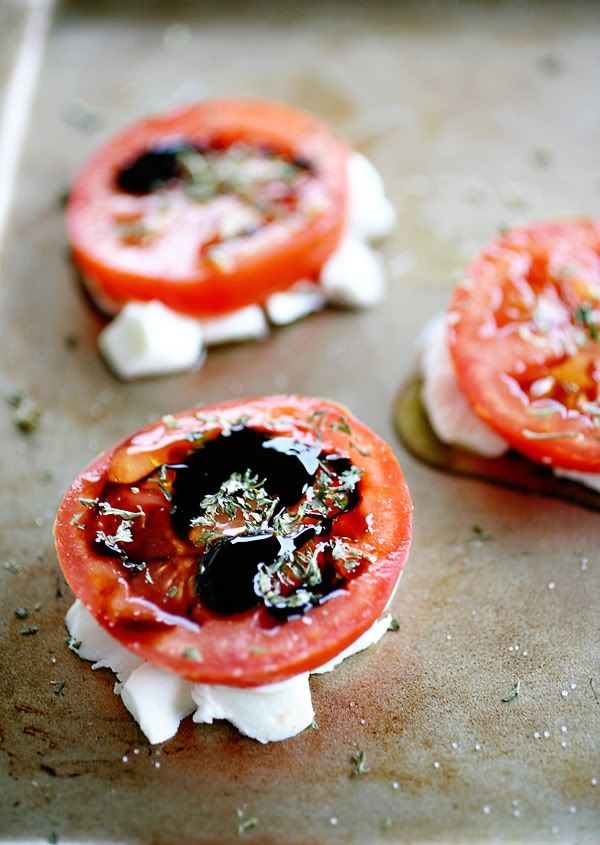 Today I realized things were too calm. I was productive, without any interuptions.
Unfortunately, I realized this calm was a result of my phone being left in my car.
Oops.
All my calls have now been returned. But my day of ease definitely turned to a more hectic side for a couple hours.
After the mad dash at the end of the work day, I decided it was a necessity to make a quick snack.
This is my take on a classic;
Balsamic Tomato and Mozzarella
.
The Shopping List:
1/4 cup Balsamic Vinegar
1 tomato
1 small cube Mozzarella cheese
2 Tbsp Extra Virgin Olive Oil
1 Tbsp Parsley
Salt to taste
The Method:
For folks who have never done Balsamic Reduction, there is a nice little video above. But really it is just taking a sauce pan, adding in Balsamic Vinegar on low heat, and allowing it to cook out the water. You are left with a beautiful sauce that is thick and can be drizzled over top of the Tomato and Mozzarella. Set it aside so it cools down to room temperture.
Meanwhile, Cut up fresh Mozzarella cheese and a tomato into quarter inch slices. Layer the two and drizzle some virgin olive oil on top. Season with a touch of salt and parsley.
Once the Balsamic Vinegar has cooled down, drizzle the thick sauce over the top. Easy-peasy.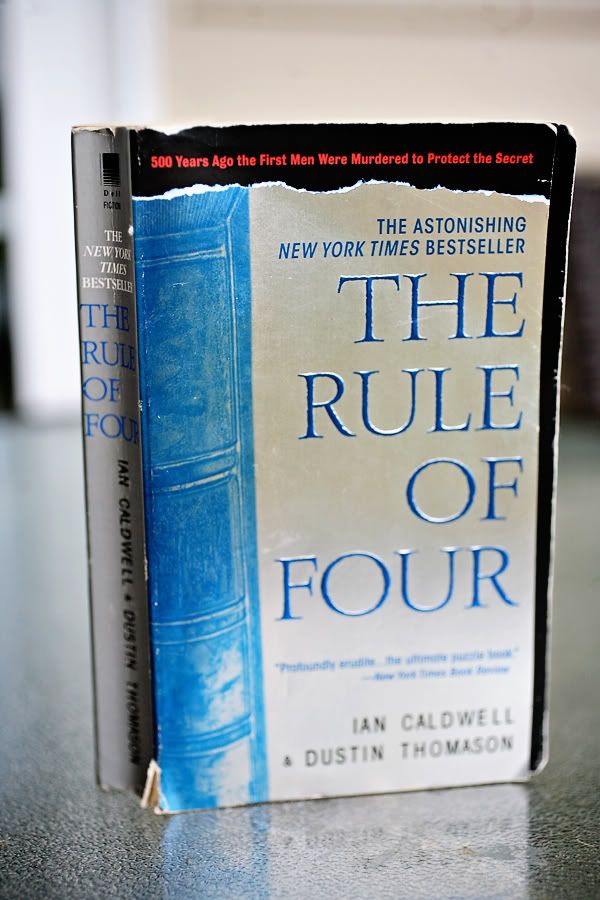 As the day finishes up, I am back to my calm place. Just a few chapters are left in
The Rule of Four
by Ian Caldwell and Dustin Thomason and I am ready to hunker down and finish it.
Seriously recommend this book for anyone who is a Dan Brown fan out there. It has the intellectual savvy he is known for, with a dash of drama and mystery. The whole story is based around the allure of the ancient Italian work, Hypnerotomachia Poliphili to the narrator Tom, and his good friend Paul. As they try to unlock the secrets of this text, others are plotting to claim their success amidst quite a bit of drama.

Very glad I stole borrowed it from my brother's bookshelf.