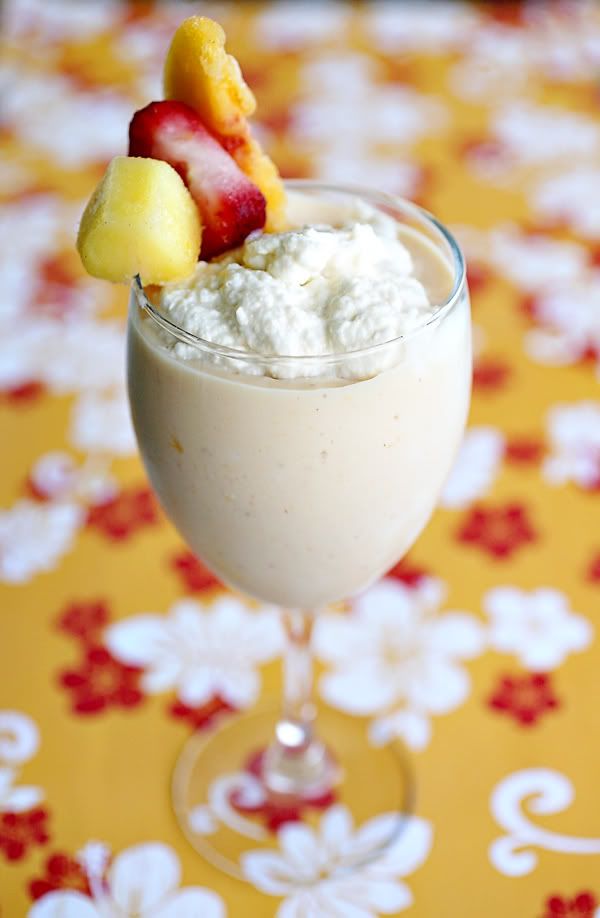 This week is a celebration of Danish and Scandinavian inspired drinks. This weekend I am attending a fundraiser to help our local youth group raise funds to go to an international camp in Denmark. My job for this event is to head up the
Cafeen
(Danish for
Cafe
) and create a few specialty drinks that are easy to make, delicious to taste, and make the participants feel a bit Danish for the evening.
My first concoction for the evening is easily one of my favorites. The difficulty is many of the Danish dishes and drinks call for local ingredients that are not readily available at my small town grocer, or not in season right now. There was a bit of improvisation in my testing, and hunting through a few different stores for ingredients. This one hit the mark on all accounts; introducing the
Rhubarb Berry Smoothie
.
My mom's neighbor grows this in her backyard, so later in the year I will have baskets full of rhubarb, I cannot wait to bring this out at a family and friend picnic. I'm excited to incorporate the rhubarb as well because it seems to be so popular with a great deal of Danish dishes.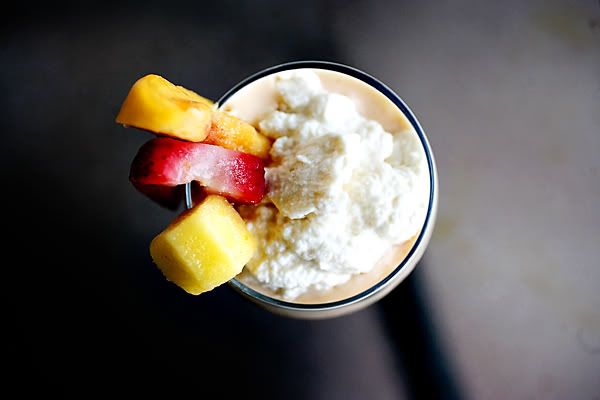 The Shopping List:
2 scoops vanilla ice cream

6 oz plain yogurt
6 oz mandarin oranges w/juice
1/2 cup chopped rhubarb
1/2 cup mixed fruit (strawberries, mango, and pineapple)
1/4 heavy whipping cream
2 tbsp brown sugar
2 drops almond extract

The Method:
In a smoothie maker, scoop in the vanilla ice cream, plain yogurt, mandarin oranges with juice, chopped rhubarb, and mixed fruit. Process until thoroughly blended and there are no chunks.
In a separate bowl, mix the whipping cream, brown sugar and almond extract. Use a blender on medium speed and continue to mix until fluffy. Add on top of the smoothie and garnish with fruit.
So simple and so yummy!
I am excited to see how this drink goes over at the fundraiser, and even more excited to see our youth group make it over the pond and experience a bit of Scandinavia this summer.