Storms ripped through my area last night. There were tornadoes and severe thunderstorms that headed straight for my home, but luckily we were spared the brunt of the damage. There was a confirmed tornado touchdown ten miles away from us, and some meteorology students from the University of Oklahoma who were in the area said they saw a "velocity signature" and "Our current thought is that it was a dying tornado that moved across the highway," which was less then an eighth of a mile from my home.
To say I'm relieved is an understatement.
And to celebrate I'm going to give my favorite internet finds over the last couple weeks.
Huge fan of
Post Prohibition
. Their website design is lovely, but their cocktail mixes are even more divine.
I shared this link to
Yummy Fun Cooking
with my sister-in-law and my mad-scientist nephew is ubber excited. He is eagerly awaiting the kit and to start "experimenting" some more in the kitchen.
Loving the design and fresh recipes on
Salt Bird
blog. The runner in me is really loving this
Fried Egg and Braised Kale Bruschetta
.
Oh, and look at this fantastic
Saveur's Best Food Blog
nominations. Gosh it would be an honor to be nominated for one of these categories.
Hint, hint
*wink*
And how pretty is this
wood mug
from Neëst that I spotted over at
swissmiss
? I wish they were selling them in the U.S.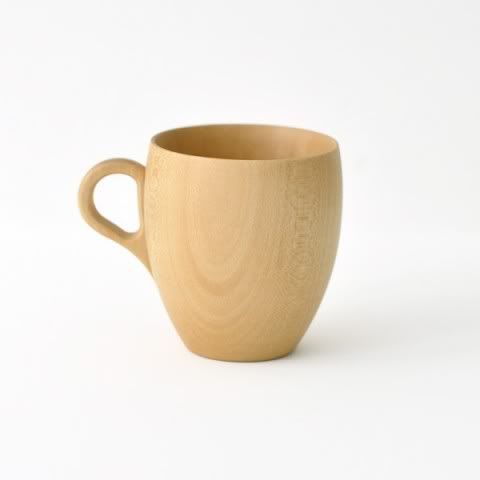 Giving me a bit of a chuckle was this video entitled, "
How to Bone a Chicken
" Just as funny with the sound off as on.
The runner in me is also digging this
Creamed Spinach
recipe from The Red Spoon. I seriously craved this after my run yesterday. Of course some thunderstorms and tornado warnings had to ruin that idea. There is always today.
And holla! In the last couple weeks I have had a couple recipes in the Top 9. Yesterday in the
T9
was my
Zucchini Couscous Salad
. And in the
T9
last week it was my
Shrimp Cream Cheese Dip
. Giving myself a little pat on the back.