Fat Tuesday, time to celebrate! Chow down before the fast. I chose to indulge my inner cupcake goddess and make some hi-hat cupcakes. I had never made them before, but have seen them in a couple places,
Martha Stewart
and
Bakerella
. But they all originated in a book titled
Cupcakes! by Elinor Klivans
.
I gave them my first attempt last night using the recipe on the Martha Stewart website. There is one modification I will make when I make them again this weekend with my Mom: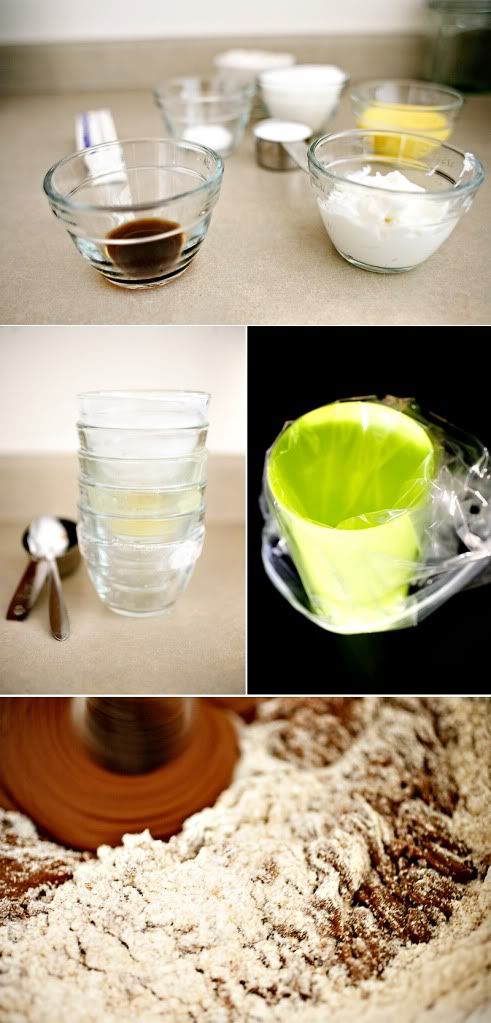 Less egg white. My frosting came out to soft and was not creating the peaks. Temperature was right, but they were just too liquidy. Had to go back in and add more sugar and tweak from there to even get them as firm as they were. But I want that frosting top to go higher!

I will give my one tip of the baking day. When I fill up my pastry bag, I put it inside a cup and fold over the edges. Then I load in the frosting. This way the frosting all goes to the bottom, I can do it without help, and the upper section stays clear so their is not frosting leaking from the top.

After I figure out my exact tweaking proportions I will update the list. Will say though, the cupcake "cake" portion alone is to die for. So good!