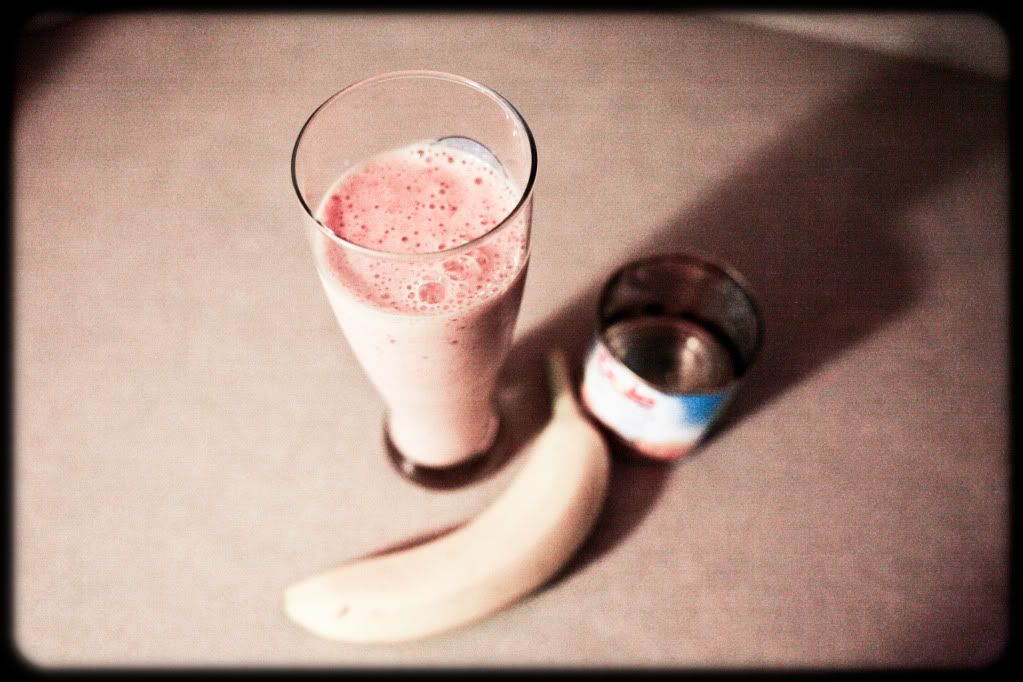 1/2 cup skim milk
1/3 frozen banana
6 oz. mandarin oranges, drained
1/2 cup frozen strawberries
1 teaspoon sugar
1/4 cup vanilla whey protein
This recipe was a happy accident. I was suppose to buy mango, instead I purchased mandarin oranges. A couple of tweaks to the portion sizes, and
voilà!
My new favorite smoothie for right after a run.
The directions are super simple, just combine all the ingredients in a blender until smooth and serve. By my calculations this is approximately 185 calories. Not too shabby. The other stats:
Sugar, 7.5 gr
Protein, 11 gr
Potassium, 362 mg
Calcium, 102 mg
Cholesterol, 25 mg
Total fat, .75 g
But I finished it up and then treated myself to this delicious concoction. What you cannot see in the photo is that I poured that little bugger into my "Blue Moon" glass. It makes the smoothie appear more rebellious. That's right biker dudes, move over. Mandarin Straw-Naner Smoothie is in da' house.